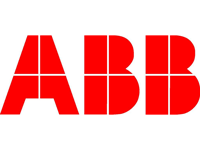 ABB, the leading power and automation technology group, has been appointed the main electrical contractor (MEC) for a new floating production, storage and offloading (FPSO) vessel at the Ichthys oil and gas field in the Timor Sea off Western Australia. The order is worth $30 million and was awarded by the engineering, procurement and construction (EPC) contractor for the FPSO, Daewoo Shipbuilding & Marine Engineering. The order was booked in the first quarter.

This is the third major contract that ABB has been awarded for the Ichthys oil and gas project. Recently ABB was awarded a $15 million order by Samsung Heavy Industries to be the MEC for the Ichthys central processing facility, which, when completed will be the largest offshore production facility in the world. And, in 2012 ABB won orders worth $80 million to supply power technologies and medium voltage drive systems for a new onshore liquefied natural gas plant, to which the gas from the Ichthys field will be transported by pipeline for processing.

Ichthys is the second largest oil and gas project in Australia's history. When production starts in 2016 Ichthys will have an initial production capacity of 8.4 million metric tons of liquefied natural gas and 1.6 million metric tons of liquefied petroleum gas a year, as well as about 100,000 barrels of condensate a day at peak. The $32 billion project is a joint venture between Japan-based Inpex Corporation and Total E&P Australia.

Daewoo selected ABB for its ability to provide a complete and integrated electrical solution for the entire FPSO. The solution has an exceptionally compact footprint and comprises a comprehensive range of ABB power products and systems, including high voltage air and gas insulated switchgear, low voltage switchboards, and liquid-filled and dry-type transformers. ABB is also responsible for design, engineering, installation, commissioning and project management.

"ABB is proud to be playing a principal role in this, one of the largest and most prestigious projects in Australia's oil and gas industry," said Veli-Matti Reinikkala, head of ABB's Process Automation division. "Our ability to provide a state-of-the-art solution, coupled with our extensive local resources and track record in similar oil and gas projects in Australia, were key to our winning this important order."

The substantial volume of ABB products and systems for the Ichthys project includes the largest delivery of MNS iS low voltage switchgear and motor control centers that ABB has ever made to the offshore oil and gas industry. The MNS iS platform provides an innovative and fully integrated motor control center that separates the electrical and control modules from each other to ensure staff safety during maintenance and inspection.