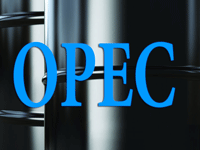 In March, the World Bank's energy price index dropped by 4.2%, compared with a 2.2% rise the previous month, on falling petroleum and coal prices. The non-energy price index fell by 2.9% following a slight fall in February of 0.4%. Agriculture declined by 1.1%, a similar decline as in the earlier month, with food down by 0.7%, compared with a 0.2% loss in February. The base metal price index plunged by 5.8%, while gold prices dropped by 2.1%

Global commodity markets were affected by the banking crisis in Cyprus, which caused significant uncertainties in the global capital markets, such as renewed concern about fiscal issues in the US, sovereign debt growth in the Euro-zone and the Italian election, as well as decelerated global industrial production. The US dollar's strengthening also worked against commodity prices in February. The lack of confidence among investors continued, too.

The unemployment rate for Euro-zone countries increased to 12.0% in March, an increase over last month and a record high. Additionally, the uncertain outcome of the recent government elections in Italy has put future economic recovery and reforms into question. In China, the February Purchasing Managers' Index (PMI) unexpectedly declined from January and is now just slightly above the dividing line indicating likely expansion or contraction.

The Henry Hub (HH) natural gas price index was up 15% in March. The index rose because high winter demand helped erode a huge gas storage surplus that hung over the market and which had depressed prices since last spring. The reduction in gas inventories came at a crucial time when stock levels were so high that there was almost no more storage capacity.

The agricultural price index is at a current level of 184.16, down from 186.12 last month and down from 195.55 one year ago. This is a change of minus 1.06% from last month and minus 5.82% from a year ago. The grains sector continued to trade sideways through March, leaving the average price largely unchanged so far this year. With all other issues considered secondary, the market is focused on the upcoming US corn and soybean planting season that will doubtless set the scene for this year's grain market and probably also affect sentiment across the entire agricultural commodity sector. Lower speculative activity was also posted in several agricultural markets, as a high level of production for 2013 and the dollar's appreciation weighed on several agricultural markets.

The wheat price dropped by a further 4.1% in March, following a 3.6% drop in February, partly on an expected large level of production. According to the latest Agricultural Prices Report from the US Department of Agriculture (USDA), the preliminary national average price received by farmers for all wheat in March was $7.66 per bushel, down 31¢ from $7.97 the previous month but up 46¢ from $7.20 the same month a year earlier.

The corn price dropped as bigger than expected US stockpiles and increased planting signalled ample supplies. US corn inventories on 1 March totalled 5,399 billion bushels, the Department of Agriculture said 28 March. While down from a year earlier, that's still above the 4,995 billion forecasts by analysts surveyed by Bloomberg News. Farmers will plant 97,282 million acres this year, the most since 1936, the USDA said.

The World Bank's base metal price index plummeted by 5.8% m-o-m in March compared to a 0.5% fall in February. Copper prices dropped by 5.2% m-o-m in March compared to a 0.2% rise in the earlier month. Aluminium prices plummeted by 7% m-o-m in March compared to a 0.8% m-o-m rise in February. Nickel and zinc prices reversed the gains in February declining by 5.5 % and 9.5%, respectively.

The price performance of base metals markets has been largely associated with global slower economic growth, rising domestic production and relatively high inventories. This will likely lead to China's commodity import of base metals demand at relatively modest levels for 2013. Industrial metal imports from China were lower across the base metal complex.

China Shanghai Futures Exchange (SHFE) and bonded stock draws, rising bonded premia and Cyprus-driven concerns over European banking stability all weighed on declining base metal prices. At a global level, fundamentals are depressed and a production cut seems to be necessary in several base metal markets. In the case of aluminium, the recent price fall, high global inventories and an outlook for a sustained surplus is putting pressure on both Chinese and ex-Chinese producers to cut output. Around the second half of March, more recent supply cuts in the aluminium market have moderated the expected 2013 surplus. Nevertheless, recent news from the CRU North American Aluminium Trends Conference in Miami point to the fact that US aluminium consumption is indeed gaining positive traction with headline trends in end demand.

The copper market was strongly impacted by Cyprus-driven concerns over European banking stability, as well as fears over the outlook for Chinese demand and a recent LME stock increase. Comex speculative short positions climbed to record highs by Friday of the week ending 22 March. There was an especially strong decline in copper net imports from China (minus 53% y-o-y). Refinery output rose as a result. With bonded copper stocks equivalent to more than four months of refined imports at current rates, it is expected that demand levels for copper imports will be sharply below 2012 levels for most of 1H2013.

Finally, as in other commodities, base metal prices have been negatively affected by lower investor confidence due to events in Europe and upside potential will be limited until risk aversion tactics have receded.

Gold prices dropped by 2.1% m-o-m in March compared to a 2.6% drop in February. Gold prices had some initial rebound safe-haven bids following events in Cyprus but this was short-lived. It is expected that prices will remain range-bound, finding support from the physical market and with the central bank buying on the downside in the nearterm. But the absence of a catalyst event for significant upward momentum does not favour gold prices.