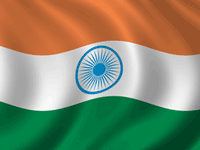 In February, Indian oil consumption fell for the first time for 23 months, by 1.5% y-o-y, driven by sluggish economic growth and weaker farm, mining and manufacturing activity. All product requirements fell y-o-y, with the exception of naphtha and gasoline, which grew only marginally. Another economic indicator, total passenger vehicle sales, declined in February for the third month in a row, by 16%. Lower demand for bunker fuel, reduced commercial vehicles sales, an improvement in the power situation (the overall Indian power deficit improved to –8.4% in February, compared with –9.8% in January), deregulation of diesel sales and the high baseline implied the first monthly decrease in the distillate requirement since March 2009.

The LPG requirement fell for the fourth consecutive month as a result of rising retail prices and caps on LPG cylinders. Increasing activity in the petrochemicals sector, especially by PNN Power Tamil Nadu, NTPC Kayakulam, IOCL Panipat and Haldia Petrochemicals, led to growth of 3% in naphtha requirements y-o-y. Lower residual fuel oil requirements were caused by the switching to gas of the two major consumers in the fertilizer sector, NFL Panipat and Bhatinda. The overall forecast for Indian oil consumption in 2013 nevertheless remains unchanged, compared with last month's forecasts, with the country's fiscal deficit imposing some downside risks.

In Indonesia, transportation fuel requirements, notably gasoline, more than offset declining fuel oil sales due to a slowdown in the mining industry as well as heavy flooding in Jakarta and resulted in an overall 1.6% y-o-y increase in total product demand in January. The Indonesian government announced plans for a further reduction in fuel subsidies to include also the currently subsidized 88 RON gasoline; the implementation of such a step would probably limit the country's future oil consumption.

In Thailand, the oil requirement grew by a solid 8% y-o-y in January (the bulk of these volumes came from distillates and LPG), driven mostly by industrial and petrochemical activity. At the same time, bunker volume sales in Singapore and Hong Kong fell. Oil consumption also grew strongly during January in Taiwan and Malaysia. Bangladesh announced plans to liberalize and extend the trading hours of its bunker fuel market at its two ports. Other Asia has evolved during the last years as one of the main sources of oil demand growth and this is expected to continue in the coming years.

Other Asia's oil demand rose by 0.31 mb/d y-o-y in 2012. As for 2013, it is forecast to grow by a lower 0.22 mb/d to average 11.0 mb/d.