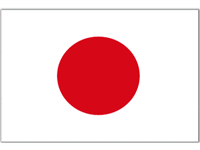 Since the newly elected government has shown its willingness to push the economy out of its deflationary corner and lift growth levels beyond its current potential of around 1%, expectations for this year's economic performance are high. After years of almost no growth, Japan remains at absolute GDP levels around those of 2007. While there certainly is the possibility of a further boost to the currently low growth potential, it is not yet obvious whether the outcome will be as great as is hoped, and many counter-arguments remain.

The core aim of the monetary strategy is to end deflation and to be able to consistently produce an inflation rate of around 2%. To achieve this, the Bank of Japan (BOJ) has diverted from its main monetary management mechanism — interest rate setting — to focus mainly on the quantity of the monetary base. With this strategy it intends to double the monetary base by 2014, moving it from a current ratio of around 30% to GDP to more than 50%. However, without a relative increase in wages an inflationary increase could backfire. Moreover, it should be highlighted that an economy like Switzerland's, with more than 80% of its monetary base to GDP and inflation has remained negative since October.

This should provide some evidence that such a strategy — without additional measures — does not necessarily help. Furthermore, a ratio of around 30% of the monetary base to GDP is already quite high. It compares with less than 20% in the US; it seems monetary expansion in Japan has only met with limited effect. The weakening of the yen as part of this strategy has already been commented upon by other G20 economies as a dangerous intervention, and it is also negatively impacting fossil fuel import prices; higher imports became necessary after a move away from nuclear energy following the triple disaster of 2011.

Finally, the sovereign debt level remains the highest of all developed economies, and while the central bank will be able to digest some of this debt pile, it will require repayment and this could cause serious spending cuts for the government earlier rather than later, again hurting growth potential. These many unknowns will need to be carefully monitored in the near future.

Thus, Japan's economy is forecast to be mainly driven by large monetary stimulus, soon expected to be accompanied by further fiscal stimulus and structural improvements. Data for the first quarter provide some signals that government-led support is creating higher output, but much more momentum is needed to achieve current growth expectations. Leading indicators are fuelled by encouraging government prospects and point to rising output in the second quarter. It is too early to determine to what extent government efforts will materialise in additional economic growth.

After two negative quarters of export growth, 1Q13 growth was up by 1.2% y-o-y, a 6.0% quarterly rise; the decline of the yen versus the US dollar by almost 30% since November last year seems to have been an important support factor. Retail trade remained negative in March. After a fall of 2.2% m-o-m in February and a decline of 1.1% m-o-m in January, it was again lower by 0.3% m-o-m in March, leading to a yearly decline of 1.2% in 1Q13. Industrial production increased slowly each month, reaching 0.3%, 0.5% and 0.2% for the first three months of the year. Machinery orders remained negative at -8.4% y-o-y in February. However, business and consumer sentiment indices have a positive outlook for the remainder of the year. The purchase managers index (PMI) for manufacturing remained above the 50 line for the second time in April, reaching 50.4 in March and 51.1 in April. Consumer confidence climbed to 44.8 in March, its highest level since June 2007, based on numbers provided by the Cabinet Office.

Positive developments in exports and significant improvement in leading indicators have led to a revision of the 2013 growth forecast from 0.8% in the past month to 1.1%. However, it must be noted that many uncertainties prevail and future development needs to be carefully monitored.