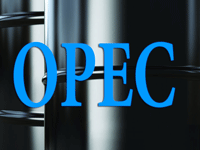 The declining trend in commodities in April has continued, as was confirmed by the latest World Bank data. Prices fell across the board, with the exception of the Henry Hub gas prices. This continues the decoupling from the equity markets, which largely traded along the same lines with the commodity market in the past years. It remains to be seen if it will catch up again as expected, but for the time being the growth in equities — which reached new highs — is very different from the most recent developments in the commodities area.

Base and precious metals have seen the largest declines. Base metals have fallen by 4.9% m-o-m, with an above-average decline in copper, which is usually a good indicator for future economic activity. This decline in prices has also been triggered by slowing momentum in all the major emerging economies, particularly China, that have been the marginal buyers of these commodities for some years.

Another reason for the price decline might be the fact that inflation in the larger developed economies seems to be largely contained and investments in commodities as a hedge for inflation is currently not necessary.

Finally, the rise in the US dollar over the past months has added to the price decline, given the usual correlation of inverse US dollar price trends and commodity prices.

Contrary to large declines in most of the major commodities over the last two months, the Henry Hub (HH) natural gas price index again gained 9.1% in April, for the second straight month, but remained well below the 15% rise posted in March. During the latter part of the month, for the first time in nearly 10 weeks, the HH price index slid nearly 6% amid moderating weather forecasts, a build in inventories and tapering spring demand. It hit a 21-month high of $4.429/mmbtu in the middle of the month as cold Midwest US weather forecasts and a slide in inventories to below-normal levels helped drive prices to recent record highs.

The World Bank agricultural price index fell by 2.7% from last month and minus 9.3% from a year ago. After having traded sideways in March, the grains declined in April by a significant level, 5.1%, pushing down the average price for this year. With all other issues considered secondary, the market remains focused on the upcoming US corn and soybean planting season, which will doubtless set the scene for this year's grain market and probably also affect sentiment across the entire agricultural commodity sector. So far, wet weather in the US Midwest threatened to exacerbate already significant planting delays. The wheat price dropped by a further 0.5% in April, after falling 2.9% in March, partly due to an expected high production level.