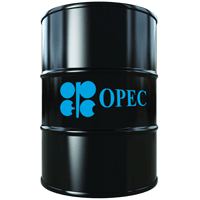 The US dollar in April declined slightly against all major currencies, with the exception of the yen. It fell by 0.5% versus the euro, 1.1% compared to the Swiss franc, 1.5% against the pound sterling and gained 3.5% on the Japanese yen. The impressive development of the US dollar versus the yen continued, and the monthly average rate in March stood at ¥97.710/$, continuing on to reach a level of almost ¥100.0/$ by the beginning of May.

The latest decision of the ECB to lower interest rates has supported the euro. Furthermore, discussion of possible further key policy rate cuts in the near term by the ECB President and the possibility of negative deposit rates combined with the potential to loosen tight austerity measures by policymakers in the Euro-zone have also supported the euro's value. While the euro was trading again above the $1.30/€ mark, averaging $1.3025/€ in April, it continued rising at the beginning of May after the ECB's decision to lower its key policy rate. An increase of the monetary stimulus in the Euro-zone in the coming month, combined with the decision to lessen austerity and promote growth via fiscal measures should further support the euro.

Despite the recent slight weakening of the US dollar in trade weighted baskets, it is forecast to remain strong, at least in the short term. However, developments will depend upon decisions regarding austerity measures and monetary policy in the Euro-zone and near-term decisions on US fiscal issues in Congress.

In nominal terms, the price of the OPEC Reference Basket fell by $5.39/b or 5.1% from $106.44/b in March to $101.05/b in April. In real terms, after accounting for inflation and currency fluctuations, the Basket price fell by 4.8% or $3.18/b to $63.21/b from $66.39/b (base June 2001=100). Over the same period, the US dollar fell by 0.1% against the import-weighted modified Geneva I + US dollar basket while inflation fell by 0.4%.