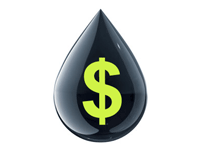 The total open interest volume (OIV) in major commodity markets in the US increased by over 2.4% m-o-m, for the fourth consecutive month, to 8.9 mn contracts in April, adding to the 1.2% rise in February. The growth was mainly attributed to higher OIV in natural gas, copper and crude oil, while the remaining commodities' OIV thinned m-o-m.

Total net length speculative positions in commodities decreased further by 2.3% m-o-m to 455,156 contracts in April, on top of the 10.1% drop the previous month. The data reflected significant bearish sentiments in the agricultural and livestock commodities markets, while other markets were stable to very bullish, as in the case of natural gas.

Agricultural OIV fell again by 1.1% m-o-m to 4,426,284 contracts in April, the same as in March. Money managers' net long positions in agriculture dropped by a sharp 41.6%. Since August, agricultural net length dropped more than 80%. The net length reached 828,633 contracts in August, dropping to only 158,729 lots in April as prices continue to fall amid weak demand and improving global supply outlook.

Henry Hub natural gas OIV increased by a hefty 16.8% m-o-m to 1,535,113 contracts in April as bullish market sentiment continued. This is in addition to the 9.6% rise in March. For the eleventh week in a row, speculative net length positions increased three-fold to their highest on record at 82,125 contracts.

Copper's OIV increased 7.8% m-o-m to 177,693 contracts in April, reversing a March drop of 5.5%. However the group of investors increased their short positions, or bearish bets, by almost 11% to 26,025 contracts, in line with the fall of the price of copper futures by 5.4%.

Gold's OIV decreased by 4.3% m-o-m to 416,587 contracts in April. Strategic investments in gold rose by 3.7% m-o-m to 53,371 contracts in April compared to a decrease of 13.6% in March. Bullish bets increased in gold futures and options as the price of the precious metal rallied 4.5% during the last week of the month. However, gold's net length remains near its weakest level since December 2008.