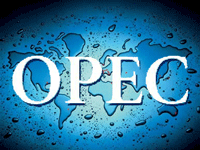 The growth pattern in Asia Pacific is mixed, with some economies experiencing a clear deceleration in 1Q13, such as Taiwan, while others softened only slightly, like Indonesia, and some expanded, for example South Korea. In general, the economic outlook is positive for this year, with the somewhat better momentum expected in 2H13 for the global economy.

The Philippines maintained its upbeat stride after last year's strong growth of 6.2%. A recent decision by Fitch Ratings to upgrade the country's credit rating to investment status has further boosted sentiment towards the Philippines. However, industrial production in February sharply declined by 1.4% y-o-y, compared to 5.7% y-o-y growth in January. This indicates that the Philippines may also face an overall deceleration in 1Q13.

The GDP in South Korea grew by 0.9% y-o-y, mainly driven by exports and gross capital formation, while industrial production declined in the first three months of the year. The won's recent increase, combined with the somewhat softer tone in the region and among trading partners in the developed economies, as well as the improved position of Japan due to its lower currency levels, has led to uncertainty about whether progress will continue in the next quarter.