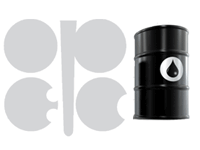 In March 2013, India's oil demand returned back to normal growth at 2.1% y-o-y. All product requirements grew y-o-y, with the exception of jet fuel/kerosene and fuel oil, which fell 3% and 4%, respectively. Growth in naphtha sales was solid for another month as a result of increasing activity in the country's petrochemical sector.

As new auto sales continued to decline in March 2013, gasoline requirements grew marginally, despite reductions in fuel prices. During the fiscal year, which ended in March 2013, Indian car sales declined for the first time in the last 10 years as a result of the country's economic slowdown. LPG requirements did not grow for the fifth consecutive month due to increasing LPG retail prices and caps on LPG cylinders.

The overall forecast for 2013 Indian oil consumption remained unchanged compared with last month's projections, with the country's fiscal deficit continuing to impose some downside risks.

In Indonesia, increasing transportation and industrial fuel requirements — notably gasoline — resulted in an overall increase of 1.2% in oil requirements during February 2013 y-o-y. The Indonesian government announced on 30 April 2013 its decision to raise subsidised fuel prices in an effort to reduce state costs, leaving the time and exact value open. Indonesia subsidises 88 RON gasoline, gasoil and kerosene, but not 92 RON and 95 RON gasoline. The subsidised prices for 88 RON gasoline and gasoil are 4,500 rupiah per liter, compared with the market price of 10,000 rupiah per liter. A future possible reduction in subsidies would definitely impose a strong downside risk to the country's oil demand, of which transportation fuels comprise around 40%.

In Thailand, February 2013 oil requirements grew strongly for one more month, by 7%, with the bulk of these volumes coming from distillates, LPG, gasoline and naphtha y-o-y, mostly driven by industrial and petrochemical activities. Thailand's oil demand is also, as is the case for Indonesia, influenced by existing LPG subsidies. Thailand's National Energy Policy Council (NEPC) plans to meet in the near future and decide on a reduction for at least part of the LPG subsidies.

The plan was first announced last December by the Ministry of Energy's Energy Policy and Planning Office (EPPO); it proposed gradual price rises for the three consumers sectors — residential, industry and transportation. It has, however, been postponed several times due to a survey of a proposed subsidy scheme for street vendors and low-income earners. Thailand's LPG demand is approximately 0.25 mb/d; residential, transport, industry and petrochemical sectors account for approximately 40%, 12%, 13%, and 35% of this figure, respectively. The process of phasing out 91 RON gasoline in Thailand, which began in January 2013, led to approximately twice as much ethanol demand as vehicles switched to gasohol, a blend available in 10%, 20% and 85% ethanol concentrations.

Overall, Other Asia's oil demand saw strong growth of 0.31 mb/d y-o-y in 2012, partly as a result of excessive Indian diesel demand for the power generation sector. In 2013, oil demand is expected to see continued solid growth of 0.23 mb/d.