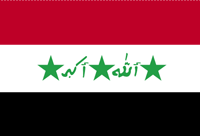 Iraqi police defused bombs planted at two oil wells near the northern city of Kirkuk, according to security and oil sources, who said exports to the Ceyhan port in Turkey were not affected.

The bombs were discovered near two wells producing crude from the Bai Hassan oilfield, which is currently pumping around 150,000 barrels per day (bpd), officials at state-run North Oil Company (NOC) said.

"Guards at Bai Hassan oilfield noticed a strange device with electrical wires near one oil well. Police explosives experts were called and discovered that two more bombs were placed beside another well," an oil police official said.

No group has claimed responsibility, but several armed factions are active in Kirkuk, and Sunni Islamist insurgents linked to al Qaeda often attack security forces and energy installations in an attempt to undermine the Arab Shi'ite-led government.

Militants have recently stepped up attacks against oil export pipelines in the north, a sign of the challenges Iraq faces to protect its energy infrastructure as it rebuilds an industry battered by years of war and sanctions.

Crude oil flows from the OPEC member to Turkey on the Kirkuk-Ceyhan pipeline were interrupted in May due to repeated attacks and Iraq recently foiled an al Qaeda plot to bomb a key Baghdad oil facility.

Violence has spiked since the start of the year as al Qaeda's local wing, the Islamic State of Iraq, and other Sunni Islamist insurgents stepped up attacks to try to stoke a wide scale sectarian conflict.

The bulk of Iraq's oil is exported from the southern terminals of Basra, but just below 400,000 bpd - a quarter of all exports - is pumped through the Kirkuk pipeline to Ceyhan port in Turkey.