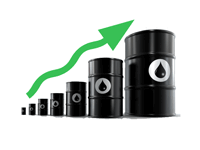 Overall, African economies are expected to register a good rate of growth in 2013 at 4.4%, following an even better performance last year, mainly due to the comeback of Libya's oil production. Supported by expansion in commodity exports, Sub-Saharan Africa is registering quick rates of economic growth, anticipated to reach 4.8% this year up from 4.0% in 2012.

The latest improvement in Egypt's May PMI, from 44.2 to 48.5, signals salient slowing in the increasing rate of contraction seen over the past three months. Though still in contraction, Egypt's PMI is now at its closest point to expansion since last December. The Egyptian economy is projected to grow marginally faster this year at 2.0%, after an estimated expansion of 1.9% last year. However, the direction of the economy will remain largely affected by the level of political uncertainty, especially during the tourism season; tourism accounted for around 13% of the country's GDP in 2010.

North Africa is foreseen to receive more economic support from tourism activities this year. Based on this, Tunisia and Morocco are upwardly revising their economic growth rates by 0.20% each, thereby reaching 3.0% and 3.1%, respectively.