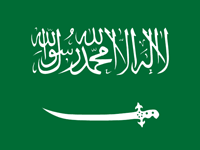 In Saudi Arabia, the available data for the first four months of 2013 indicate that oil demand has been strongly increasing by 5.1% y-o-y. This growth has been driven by healthy economic activities. On a sectorial basis, the industrial, transportation and petrochemical sectors saw the bulk of the increase, while relatively mild weather implied less direct crude burning.

Similarly, strong oil demand in 1Q13 has been observed in Qatar, as oil consumption there rose substantially with the bulk originating in the aviation sector. Saudi Arabia alone accounts for more than one-third of all Middle East oil consumption, and if the weather were to turn out warmer, additional direct crude burning would be required to cover the necessary increase in air conditioning usage. Hence, the outlook for 2013 Middle East oil demand has been once more slightly revised up since last month's projections and its risk remains skewed to the upside.

For 2012, Middle East oil demand grew by 0.25 mb/d. In 2013, oil demand growth is projected to increase further to 0.31 mb/d.