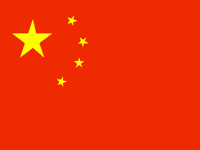 The growth in China's oil demand in April continued at a slower pace of 2.5% y-o-y. Oil demand growth has eased from 8% y-o-y from the period of September 2012 to January 2013 to just around 3% from February to April 2013. This reduced pace could be attributed to slowing economic growth, which has mainly affected industrial fuel demand. Chinese manufacturing activities have entered a period of soft expansion in April. Furthermore, the latest PMI data even indicated a contraction in May.

As in previous months, demand for transportation fuels, especially gasoline, grew on account of rising auto sales, up 13% y-o-y in April, but less than growth in the previous months. Fuel oil has been used mainly in the so-called 'teapot' refineries located in Shandong whose capacities do not exceed 100 million metric tons per year. Moreover, jet fuel demand rose significantly due to a growing aviation sector. Most recently, the policy-setting National Development and Reform Commission (NDRC) announced cuts in gasoline and diesel retail prices by 95 and 90 yuan per metric tonne, respectively, representing decreases in the range of around 1% from current prices.

While Chinese oil demand is expected to continue to show softness in May due to weaker manufacturing activities and refinery turnarounds, oil demand is projected to pick up over the coming months. However, the overall 2013 outlook remains rather skewed to the downside, based on recent economic indicators.

For 2012, China's oil consumption grew by 0.33 mb/d, while oil consumption in 2013 is projected to increase by 0.35 mb/d.