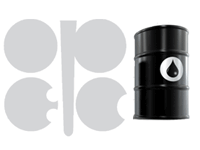 Despite the fact that aggregate anticipation for Other Asia's economic growth points to the upside, disaggregated estimates show a mixed picture. As a result, growth rates in the region are expected to converge this year. Countries of relatively slow (below 1.5%) rates of growth in 2012 (Taiwan, Singapore and Hong Kong) are expected to accelerate by 3.0%, 2.4% and 3.3%, respectively. On the other hand, countries with quick expansion rates in 2012, namely Thailand, the Philippines and Malaysia (6.0%, 6.2% and 5.2%, respectively) are foreseen to grow at a moderately slower pace this year, around 4.7%, 5.6% and 4.8%, respectively.

Following the latest wave in interest rate cuts over the past weeks in Asia, initial indications started to surface about the possibility of loosening monetary policy in response to inflationary pressures. The Bank of Indonesia indicated that it is difficult to take further policy easing steps through the rest of this year. Singapore and Vietnam sent similar messages. Despite the 6.5% y-o-y fall in Singapore's manufacturing activities, services and construction exerted more influence on first quarter GDP to settle positively at 0.2% y-o-y. Indonesia's signals that it may take a pause on cuts cannot be separated from its potential plan to reform oil subsidies, which would raise inflation. The HSBC's Indonesia PMI reading for May showed expanding manufacturing activity mainly driven by external demand.

South Korea's trade surplus soared in May around one-and-a-half fold to reach its highest level since October 2010. This was mainly due to exports which, after three consecutive months of deceleration, have shown strong performance, despite downward pressure from the weak yen. Exports, which account for more than half of Korea's GDP, have risen by 4.5% over April (3.0% from last year) on a surge in smartphone sales, as well as healthier demand from China and the US. Imports added to the net export hike, slowing by 3.4% from the previous month. While the recent export increase will be markedly reflected in upside second quarter GDP growth, the weak yen and persistent economic weakness in the Euro-zone are expected to continue to put pressure on the Korean economy.

Thailand's economy expanded at a rate of 5.3% over last year in the first quarter, down from a 19.1% rate of growth y-o-y in 4Q12. Overseas sales growth was down from 18.2% in 4Q12 to 4.5% in 1Q13. Despite that fact that external demand is not providing — as hoped — support to the economy, the government of Thailand communicated no signals regarding new stimulus measures. Thailand is anticipated to grow by 4.7% in 2013, down from 6.0% last year.