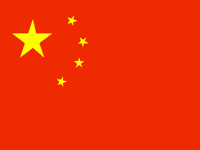 GDP growth in China slowed to 7.7% in 1Q13 and the HSBC manufacturing PMI for May dropped to a seven-month low, with new orders falling, suggesting this weakness has persisted in 2Q13. The new leadership has shown a high degree of tolerance for growth underperformance relative to historical standards and appears committed to balancing the pace and quality of growth.

Therefore, no major additional policy action should be expected. However, disappointment in current activity data may be great enough to get policymakers to take action. The pressure to introduce additional stimulus is being amplified by the steady rise in the renminbi. The fast pace of innovation is also expected to slacken as China's economy matures, and there are indications that new investment in China is not as productive as it was, with the boost to growth from a given increase in capital starting to fall off. Over the medium term, China faces the challenging task of moving further up the value-added chain and reforming its financial sector.

On a positive note, the National Bureau of Statistics announced that industrial profits (including all industrial companies with annual sales exceeding 200 million yuan) increased by 11.4% y-o-y in the first four months of the year, compared with growth of 12.1% y-o-y in 1Q13 and 5.3% y-o-y for all of 2012. However, retail sales slowed, possibly due to official criticism of conspicuous consumption, which does not help efforts to rebalance the economy away from an over-reliance on investment and towards more consumption.

Some of the softening in 1Q13 has been accommodated in this month's revision of the 2013 GDP growth forecast, which moved by 0.1 percentage point from 8.0% to 7.9%. The current softer-than-expected momentum will need to be reviewed over the coming weeks, potentially leading to further downward revisions.