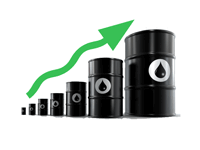 In India, the beginning of the 2013/14 financial year in April saw growth of 3.0% y-o-y in oil demand. The growth in gasoline continued its downward trend to stand at 1.9% – with the overall growth for the preceding 12 months pegged at 5.0%. This was impacted by decreasing passenger vehicle sales and sluggish economic growth. Distillate demand grew at 4.2% y-o-y and was impacted by improving supply in the power sector. However, negative port traffic growth due to slowing exports, with 7 out of 12 major ports in the country registering negative growth, limited any further increase in diesel oil consumption.

In Indonesia, increasing transportation fuels requirements, notably gasoline, were partly offset by decreasing distillates requirements, resulting in an overall 1.8% increase in oil requirements during March 2013 y-o-y. Indonesian oil demand, particularly transportation fuels demand, has been greatly subjected to changes in the current domestic subsidy policy. The Indonesian government submitted a proposal to parliament to raise subsidized gasoline and gasoil prices by 44% and 22%, respectively, in order to limit the fiscal deficit. The proposal specifically included raising the price of 88 RON gasoline and gasoil to 6,500 rupiah/liter and 5,500 rupiah/liter, respectively.

Discussions about subsidies reductions also took place in Malaysia, referring to 95 RON gasoline and diesel, whose prices were last raised at the end of 2010. Malaysia removed subsidies on 97 RON gasoline in July 2010 and since then the fuel price has been determined by an automatic pricing mechanism following international oil price movements.

In Thailand, oil requirements in March 2013 grew strongly again, this time by 8%. The bulk of this increase came from LPG, gasoline and distillates mostly driven by industrial activities and transportation.

Other Asia's oil demand grew strongly at 0.31 mb/d y-o-y in 2012, as a result of additional Indian diesel demand for the power generation sector and a flourishing petrochemical industry. As for 2013, oil demand is forecast to grow solidly once more at 0.24 mb/d.