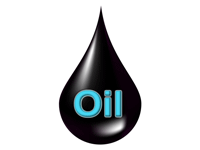 In the past weeks, it has become obvious that the past year's commodity supercycle – the multi-year price rise of commodities across the range – was facing a significant slowdown. This was led by many factors, but particularly by the obvious slowing down of the major emerging economies, mainly China, which makes up around 25% of demand for key commodities. It seems that emerging economies will continue to grow at lower rates than in the past years. China is currently forecast to grow by 7.7% this year and next year, considerably lower than its average growth over the past decade. This should lead to somewhat lower relative demand changes in the future and while a decline of commodity prices seems unlikely in general, it also points to slower expected price rises in the future. This, interestingly, will probably have important implications – the pressure on global inflation will probably be less accentuated, the fund transfers of commodity importers to commodity producers will be relatively lower, and finances of commodity importers in the developing world will probably be less pressured by ever-rising import prices. While the slowdown of emerging economies is one of the major or probably even the main aspect that has triggered the softening commodity price development, it should not be overlooked that indeed the reason for this slowdown has been significantly influenced by decelerating foreign investments, which have been largely fuelled by the unprecedented rise in monetary supply. Therefore, the rising demand of emerging economies driving commodity prices seems to be the result of the correlation of rising monetary supply – mainly from the developed economies' central banks – and commodity prices through increasing demand for commodities of emerging economies.

Moreover, the unprecedented increase in monetary supply has also been supportive for trading commodities in the paper market. This was not only due to the fact that investors were investing into this asset class as a pure long-play, but also it served as a protection from rising inflation, which has become less important in the past months as global inflation has decelerated. This paper market channel will also probably not contribute as much as in the past with the likelihood of some reduction in monetary supply particularly by the US Federal Reserve Board. However, this might be compensated at least for some time by still ample monetary supply by other central banks, namely the Bank of Japan (BoJ), the European Central Bank (ECB) and the Bank of England (BoE).

So, in general, it seems that the commodity market is currently in a sort of transition mode, leading to a maturing market with lower but still rising growth rates. Another reason for the recent reaction in commodity prices has certainly been that supply has increased significantly, amid a lower rise in demand.

Finally, the improvements in commodity intensity have been a development not only seen in the developed economies but also in the major emerging economies. While in general, commodity prices should be expected to trade at range-bound levels in the coming months, an exception might be the agricultural sector, where, so far, the lack of weather extremes could lead to a continued decline in prices amid ample supply. Also, inventories for the large commodity groups are currently more than adequate, not providing any upside.

While energy prices have been relatively flat in June on an average price level, natural gas has again declined for the second consecutive month, falling by 5.4% m-o-m. The agricultural sector was also showing some weakness, falling by 0.5%. Base metals were hit by decelerating demand when they fell by 2.6% m-o-m in June, led by falling iron ore prices. Moreover, precious metals continued their decline, and both gold and silver declined by 5.0% and 8.4%, respectively. While copper has been almost stable in May, it again fell mainly due to the actual and anticipated slowdown in Chinese demand. It increased by 0.2% on a monthly basis in May but fell by 3.4% in June.

In June, the Henry Hub (HH) natural gas price index decreased 5.4% for the second month in a row. Prices were pressured over the month by milder weather for much of the US Midwest and Northeast that dampened cooling demand. Lighter industrial demand also sent prices tumbling earlier in the month. Nevertheless, natural gas prices rose toward the end of the month as warm weather in many areas of the US boosted air conditioning demand, while stronger gas futures kept momentum to the upside.