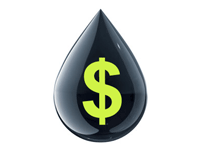 The total open interest volume (OIV) in major commodity markets in the US decreased by over 3% m-o-m to 8.7 million contracts in July. However, this drop was partially offset by higher OIV in crude oil and gold, with the latter increasing by more than 11.5% compared to the previous month. The remaining commodities' OIV decreased over the month, particularly agricultural commodities that saw their OIV slip by almost 7%.

Total net length speculative positions in commodities decreased sharply by almost 20% m-o-m to 489,210 contracts in July compared to an insignificant gain in the previous month. The data reflected significant bearish sentiments in the agricultural and natural gas markets, while others like the crude oil and livestock markets were stable to very bullish.

Agricultural OIV slipped by 6.8% m-o-m to 4,162,654 contracts in July. Money managers' net long positions in agricultural commodities decreased by a hefty 66.2% to 94,971 lots in July as bearish market sentiments continue to build amid forecasts for record supplies and rising carry-out in the year ahead.

Henry Hub natural gas's OIV decreased again by 3.3% m-o-m to 1,388,942 contracts in July. Money managers net length positions decreased sharply, cutting bullish bets in natural gas over the month by more than 98.5% to only 352 contracts, the lowest in four months.

Copper's OIV reversed course and decreased 8% m-o-m to 166,384 contracts in July. Copper investors kept their net short positions almost unchanged from the previous month at 21,754 contracts.

Gold's OIV increased by 11.7% m-o-m, reversing almost all of the previous month's loss, to 422,808 contracts in July. However, money managers' investments in gold fell by almost 13% m-o-m to 38,898 contracts in July, reducing their bullish bets as the market anticipated a reduction in the Fed's commodities-friendly stimulus that had previously pushed prices to all-time highs in 2011. Physical demand was also at subdued levels during the seasonally soft summer period.