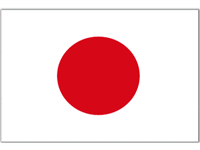 Japanese oil demand in June contracted by 0.17 mb/d y-o-y with a mixed picture as far as the main product categories are concerned. Oil requirements in crude and fuel oil for direct burning and electricity generation fell once again compared to the same month last year as a result of the high baseline in 2012. In contrast, demand for gasoline, naphtha and jet fuel increased sharply, partially offset these decreases. mb/d Improvements in the Japanese economy, solid manufacturing PMI and consumer confidence, as well as a flourishing petrochemical industry, were the main reasons behind the increases in some product demand.

Direct burning of crude and fuel oil for electricity generation is expected to continue to decline, due in part to plans to increase fuel substitution with coal to meet electricity demand, which usually peaks in the summer months. The status of Japanese nuclear power plants has, however, remained largely unchanged since last month, with any additional operation in 2013 to remain highly unlikely following the release of new safety guidelines by the Japanese Nuclear Regulatory Authority (NRA), as checks by the authority are expected to take at least six months to conduct. Four utilities applied to restart a total of 10 nuclear reactors. All reactors are pressurized-water designed and hence less vulnerable than boiling-water reactors – such as those in Fukushima – to accidents affecting their cooling system.

The forecast for Japanese oil demand in 2013 has been slightly lowered from last month with the risks being skewed more towards the downside as a result of indications towards more coal usage for electricity generation. However, oil demand projections for 2014 remain unchanged since last month and assume the likelihood that some of the nuclear plants will return to operation. In South Korea, oil demand in May decreased by 0.02 mb/d y-o-y. Gains in the petrochemical industry, which called for increasing LPG requirements, have been largely offset by declining requirements in fuel oil as a result of lower manufacturing activity. The forecast for South Korean oil consumption in 2013 and 2014 remains unchanged from last month's projections.

OECD Asia Pacific oil consumption grew in 2012 by 0.36 mb/d, resulting mainly from Japanese direct crude/fuel oil burning for electricity generation. For 2013, OECD Asia Pacific oil consumption is projected to fall by 0.10 mb/d, while the fall will continue also in 2014 to a larger extent by 0.13 mb/d, y-o-y.