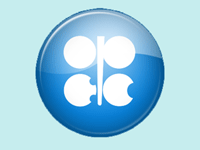 In July, global sweet/sour differentials narrowed, except in Asia, where Tapis gained relative to Dubai. In the US Gulf and in Europe, lighter crude continued to weaken relative to heavier crude.

On a monthly average basis, The Tapis/Dubai spread widened marginally to levels near $10/b, supported by stronger light and middle distillate cracks, particularly in the first half of the month as Dubai was also pressured by a weak fuel oil crack. Nevertheless, at the end of the month, Dubai found strong support from Iraq's production cut of as much as 500,000 b/d due to maintenance at one of its two operating floating export terminals, scheduled to last 30–45 days. This also provides support to the Asian spot market for heavier Middle Eastern crude.

Europe currently has a reversal of the light/heavy spread, with Dated Brent trading at a steady discount to medium-sour Urals. The discount does not come as a surprise, considering the tight market for sour crude in Europe. An increase in Russian refining activity has further tightened supply by capping loading schedules, even as Iranian and Syrian cargoes remain unavailable for most European buyers. At the same time, it is getting more difficult to secure Iraqi crude from Kirkuk due to frequent acts of sabotage and some technical issues. Kirkuk exports for June fell below 200,000 b/d for the first time in at least five years. Maintenance-related constraints for September Basrah will further add to the tightness.

On the US Gulf Coast, Mars and other Gulf of Mexico sour grades have been supported by the news that Shell is shutting down its offshore Auger production platform for work. Crude from the Auger platform feeds the Bonito sour "BS" stream. Although demand for sour Mars took a hit from a free-falling fuel oil crack, while Light Louisiana Sweet (LLS) found initial support in a strengthening gasoline crack and lower availability of rival Bakken crude due to higher rail costs, the spread weakened by 25¢ to around $5.55/b. On another note, Mars was briefly seen at a discount to WTI for the first time since late 2010, but has since returned to its premium following a selloff of WTI futures.