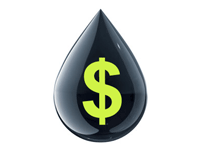 Indonesia received 18.9% more foreign direct investment in the first quarter of this year than one year earlier. Despite this very high rate, it is the lowest foreign direct investment increase since 2010, according to Indonesia's investment coordinating board. Domestic investment, on the other hand, jumped by 59.1%. This rise in local investment has increased the demand for capital imports and hence contributed to the current account deficit. Indonesia is encouraging investment in iron, steel, and petrochemical production to cut its dependency on imports. Furthermore, Indonesia lifted subsidised fuel prices in June in an attempt to cut its energy-import bill. The Bank of Indonesia raised its key interest rate — its reference rate — in June by 50 basis points to 6.5%, aiming at supporting the weakening currency and easing inflation pressures after a fuel price increase imposed by the government in June. The Indonesian central bank has lowered its economic growth forecast for 2013 to between 5.8% and 6.2%, compared with the previous forecast of 6.6%. The Indonesian economy grew 6.0% in the first quarter of this year after gaining 6.1% in the last quarter of 2012. HSBC's PMI for Indonesia fell slightly in July to 50.7 from 51.0 the previous month, the third fall in a row this year. The index signaled an export order contraction for the second month and highlighted a rise in input costs at the strongest rate in the survey's history.

Citing Malaysia's increasing debt and the need for budgetary reform, Fitch has cut its outlook to negative from stable. The Malaysian government is trying to meet its target to trim the deficit to 3% of GDP by 2015, in addition to not allowing state debt to exceed 55% of GDP. The deficit stood at 4.5% of GDP at the end of 2012 and is expected to narrow to 4% of GDP this year and the economy is projected to grow at between 5% and 6% this year, according to the Central Bank of Malaysia.

Singapore's exports declined in June by 8.8% y-o-y, the fifth consecutive month of decline. Shipments of electronics plunged 12.4% in June from a year earlier, the 11th consecutive month of falling percentages. This series of export falls suggests that the fastest pace of growth registered in the first quarter of this year may not be sustained. Strong performance in the second quarter is attributed to an improving services sector as well as a rebound in manufacturing. The relative slowdown in China's economy is expected to impact East Asian economies due to their strong trade relationships with the world's second largest economy.

Taiwan's manufacturing PMI reduced its negative standing in July, being in contraction mode for the third month running due to a reduction in output together with deceleration in total new orders, mainly based on a slide in new business from abroad. The survey showed easing pressures on a sharp fall in input prices during July. In Vietnam, a slower pace of deterioration in operating conditions was signaled in July. The HSBC manufacturing PMI registered 48.5 in July, an improvement from June's 46.4. However, with the July reading, the index now remains in contraction territory for the third month in a row. The survey showed that output and new orders have fallen, though at slower rates, while the employment level has not changed.