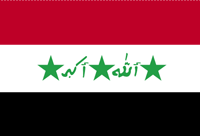 Iraq is planning to lift oil output by more than a million barrels a day to over 4 million bpd in 2014, in what would be the country's biggest oil supply increase since the fall of Saddam Hussein a decade ago.

Oil Minister Abdul Kareem Luaibi said Iraq planned to lift exports to 3.4 million barrels daily, including 400,000 bpd from the semi-autonomous Kurdistan regional government (KRG). With domestic consumption running at about 700,000 bpd that would take total Iraqi supply above 4 million bpd, up from just below 3 million bpd now.

That scale of production increase would raise the pressure on others in OPEC, chiefly Saudi Arabia, to curb supply to prevent oil prices falling.

But industry experts and oil company executives working on Iraqi oilfield development say a 4 million bpd output target looks very unlikely to be achieved next year.

They expect Iraq to be able to manage only moderate output growth next year because of infrastructure constraints and security issues.

"Those Iraqi estimates are over optimistic. I don't think their production can hit that," said Cuneyt Kazokoglu of energy consultancy FGE. "Neither can KRG exports hit 400,000 bpd. If they really push it perhaps they could do 300,000 bpd."

Luaibi said Baghdad is also close to agreeing lower production targets for peak output at the giant southern oilfields of Rumaila, operated by BP, West Qurna-1, run by Exxon Mobil and Majnoon - where Royal Dutch Shell is in charge.

The new production targets are achievable and mean the oil companies won't be penalised for not reaching unrealistic targets. Luaibi said the new target for Rumaila would be around 2.1 million bpd, versus an original 2.85 million bpd; West Qurna-1 would be around 1.6 million to 1.8 million bpd versus an original 2.825 million bpd and Majnoon would be around 1 million to 1.2 million bpd versus an original 1.8 million bpd.