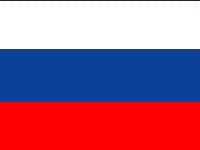 In October, total crude oil exports from the former Soviet Union increased by 142 tb/d or 2% to average 6.6 mb/d. Crude exports through Russian pipelines dropped from a month ago by 41 tb/d or 1% to average 4.2 mb/d.

Shipments from Druzhba pipeline to central and eastern Europe dropped by 36 tb/d or 3% to average 1.0 mb/d. Exports through Kozmino also dropped by 38 tb/d to average 408 tb/d. Black Sea exports declined by 55 tb/d or 7% to average 736 tb/d. Conversely, exports from the Baltics increased by 93 tb/d or 6% to average 1.7 mb/d in October. Loadings from both CPC and BTC pipelines increased from last month by 127 tb/d and a slight 6 tb/d, respectively.

FSU total product exports dropped by 7% from a month earlier to average 2.7 mb/d. The decline in monthly product exports came as a result of lower exported volumes in all products except jet fuel, which increased by 9 tb/d in October, while gasoline, fuel oil, gasoil and naphtha all dropped from one month earlier.