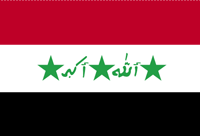 North America Western Asia Holdings (NAWAH), U.S. Steel Tubular Products, a subsidiary of United States Steel Corporation, and MRC Global Inc. have announced an alliance to bring critical oil well equipment into the natural resources-rich region of southern Iraq. The consortium will serve an international lineup of leading oil and gas companies charged with developing Iraq's giant oil and gas fields.

This consortium has committed to providing an initial inventory of oil well equipment to launch the effort and plans to expand Iraq's in-country supply of material when the oil well demand increases. The first shipment of oil well material is expected to arrive in Iraq in early May.

NAWAH, with regional headquarters in Dubai, United Arab Emirates and operational headquarters in Basra, Iraq, is focused on world-class port operations and supply and distribution centers in southern Iraq. U.S. Steel Tubular Products is the largest integrated tubular products producer headquartered in the United States with more than 100 years of experience serving the energy markets. Houston-based MRC Global is the largest global distributor of pipe, valve and fitting products and services to the energy and industrial markets.

"The resonating call for American-made products to support Iraq's burgeoning oil and gas development efforts led us to this moment," said Paul Brinkley, NAWAH's president and CEO. "Together, the strengths each consortium member - U.S. Steel Tubular Products, MRC Global and NAWAH - brings can help Iraq create a market that has not been witnessed in history since Saudi Arabia developed the world's largest reserves of oil and gas."

"To play a role in equipping what will potentially be some of the world's largest petroleum extraction projects, while simultaneously helping Iraq become economically sustainable is an enormous opportunity," said George Thompson, vice president - tubular commercial for United States Steel Corporation. "We are thrilled to be a part of this historically-significant moment."

"Leveraging the reputation that U.S. Steel Tubular Products has built globally with its energy tubular products, combined with the expansive portfolio of pipes, valves, fittings and flanges that MRC Global supplies across the globe and NAWAH's regional and in-country operational expertise, we believe that this consortium can be a successful part of Iraq's energy infrastructure rebuilding," said Rory Isaac, MRC Global executive vice president - international operations.