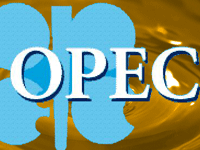 Oil demand growth in the Middle East in 2014 is expected to reach 0.31 mb/d, up from the estimated growth of the previous year of 0.23 mb/d.

In Saudi Arabia, oil demand continued rising at a steady pace in early 2014, growing by around 0.12 mb/d or more than 6% for 1Q 2014, as compared with 1Q 2013. Total oil consumption for the same period stood at 2.05 mb/d. Most of the growth originated in industrial and power generation fuels, with fuel oil increasing by around 50 tb/d – or more than 21% – while crude oil utilized for direct burning for power generators also increased by more than 50 tb/d, or 16% y-o-y. The increased usage of these products was mainly focused on the newly commissioned desalinization plant located in the north west of Jubail and an aluminum smelter which commenced operations early this year. Saudi Arabia is expanding its water and electricity sectors to supply a growing population and an expanding industrial and energy industry, which is expected to provide support to oil consumption.

Similarly, transportation fuels witnessed moderate-to-strong gains, while diesel oil's performance was subdued. Gasoline and jet kerosene increased by 3% and 12% respectively, y-o-y, highlighting the significant pick-up in the aviation sector. Expectations for oil consumption in the Kingdom will remain intact in 2Q and 3Q, before easing slightly towards the end of the year. Fuels for power generation will be maximized through the summer air conditioning season, in addition to an expected improvement in transportation fuels, coinciding with Ramadan and the Hajj season. Other countries in the region, such as Iraq, the UAE and Kuwait, are also witnessing strong demand growth, largely due to improving economic activities in their respective countries. Demand growth increased by 62 tb/d in Iraq, 40 tb/d in the UAE and by 15 tb/d in Kuwait, compared with the same period last year.

Oil demand growth in the Middle East is anticipated to hit 0.29 mb/d in 2014, as compared with a growth level of 0.23 mb/d in 2013.