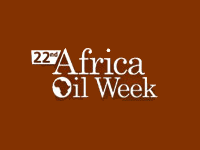 Africa's oil supply is estimated to have averaged 2.42 mb/d in 2013, an increase of 0.11 mb/d from the previous year but unchanged from the previous MOMR. Africa's frontier plays are seen as offering the majors large-scale conventional light oil discoveries. But the outlook is mixed, with many deepwater pre-salt discoveries featuring low volumes of less desirable natural gas with limited condensates rather than actual oil. On a quarterly basis, the region's liquids supply registered an average of 2.29 mb/d, 2.40 mb/d, 2.44 mb/d, and 2.53 mb/d, respectively. The current year's supply is expected to grow by 90 tb/d, with an upward revision of 10 tb/d compared with last month's forecast. This could increase average output to 2.51 mb/d in 2014. On a quarterly basis, Africa's oil supply in 2014 is expected to average 2.53 mb/d, 2.51 mb/d, 2.51 mb/d, and 2.51 mb/d, respectively.

Both Sudan and South Sudan are reliant on oil revenue, which accounts for 98% of South Sudan's budget. They have had fierce disagreements over how to divide the oil wealth – at one time production was shutdown for more than a year. Some 75% of the oil lies in the South but all the pipelines run north. Eventually a three-and-a-half-year agreement on access and fees for use of export pipelines was reached. But before production could recover, it was reduced again due to ongoing internal conflicts in South Sudan. The Unity oilfields are shut down and the other fields in Upper Nile are under threat. Furthermore, there has been no significant new oil exploration in South Sudan since the original oilfields were found due to political and security risks. Total production in the Sudans in 2013 declined by 110 tb/d to average 0.23 mb/d. Following a q-o-q increase of more than 80 tb/d in 4Q13 to 0.34 mb/d, the production declined to 0.30 mb/d in 1Q14. In April, based on the preliminary information, output registered 0.29 mb/d. The Sudans total oil output in 2014 is anticipated to compensate its last year's reduction by 0.11 mb/d to average 0.34 mb/d.

On a quarterly basis, total supply in the Sudans is seen averaging 0.30 mb/d, 0.34 mb/d, 0.35 mb/d, and 0.36 mb/d, respectively.

Egypt's oil production in 2013 is estimated to increase 10 tb/d to average 0.72 mb/d, but output in 2014 is expected to drop by 30 tb/d to average 0.69 mb/d. There are no any changes on Chad and South Africa's oil production growth in 2014, which is seen at 0.13 mb/d and 0.18 mb/d, respectively. Congo's oil output in 2014 will decline by 10 tb/d – the same as last year – to average 0.25 mb/d. Oil production in Equatorial Guinea is forecasted to grow by 10 tb/d to average 0.33 in 2014. On the contrary, oil output in Gabon in 2014 is expected to decrease by 10 tb/d to average 0.22 mb/d.