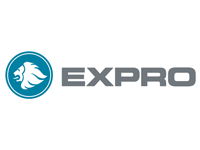 Expro has secured a multi-year contract with a leading international oil company for multiphase production testing in Iraq. The contract will provide non-intrusive multiphase production testing of oil wells in this on shore field.

"This contract award highlights an innovative element of the broad product and service portfolio we offer throughout the region and across the lifecycle of the well," said Selim Djandji, Region Director for Middle East North Africa. "Expro is committed to the local communities where we work, including recruitment and training of indigenous work-force - delivering new technology to the Iraq oil and gas industry."

Expro will utilise its SONAR metering technology to measure production from the wells. SonarTest™ leverages Expro's clamp-on SONAR technology, which enables non-intrusive well production surveillance with a small footprint of equipment and small crews. It is ideal well suited for high-frequency testing in challenging environments and importantly, significantly reduces potential environmental and safety risks.

"Our small footprint, non-intrusive SONAR technology enables high-frequency, safe, flareless production testing, which is critically important to the redevelopment of these fields. This major contract win validates technical and commercial acceptance of our technology." said Patrick Curry, Expro Meters General Manager.

Expro's SONAR meters are manufactured in Wallingford, Connecticut and are deployed by Expro crews based in the respective local markets. Following a programme to recruit and train local Iraqi engineers, all of Expro's field operations for this contract will be carried out by national staff. Data analysis and technical support are provided centrally by a team of experts in Wallingford. Expro began production testing operations in Middle East in 2012. Since then, Expro has tested over 500 wells in Iraq and over 1,000 wells worldwide with SonarTest™.