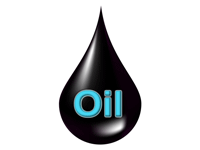 Preliminary data for April shows that US total commercial oil stocks rose strongly by 47.1 mb, reversing the decline of the previous month to stand at 1,084.1 mb. Despite this build, US commercial oil inventories stood 26.5 mb or 2.4% below a year ago during the same period, but were in line with the latest five-year average. Within the components, both crude and products rose - by 17.5 mb and 29.6 mb, respectively.

US commercial crude stocks saw a build of 17.5 mb in April and showing four consecutive months of improvement to stand at 397.6 mb, after reaching nearly 400 mb in the week ending 25 April, the highest level on record. At this level, US crude oil commercial stocks finished the month at 1.7 mb or 0.4% above the five-year average and were 22.8 mb or 6.1% higher than a year ago at the same time. The build in commercial crude stocks was driven mainly by higher imports, which increased by more than 400,000 b/d to average 7.7 mb/d. Higher US crude oil production - reaching 8.3 mb/d - the highest level since 1988, also contributed to the build in US commercial crude oil stocks. However, the increase of 140,000 b/d in crude refinery runs limited a further build in crude inventories. At 15.7 mb/d, refineries operated at 89.6% of capacity, up from 86.3% in the previous month. While total US commercial crude oil stocks rose in April, inventories at Cushing, Oklahoma dropped by 3.2 mb, to end the month at 24.0 mb, around 26.0 mb lower than in the same period a year ago.

Total product stocks rose by 29.6 mb in April, reversing the fall of the previous six months. At 686.5 mb, US product stocks stood 28.2 mb or 3.9% below a year ago at the same time and showed a deficit of 22.1 mb or 3.1% with the seasonal norm. Gasoline and residual fuel oil stocks rose, while all other products saw a build, with the bulk coming in other unfinished products.

Gasoline stocks declined by 2.4 mb in April, following a fall of 12.6 mb in March. At 213.2 mb, gasoline stocks were 7.9 mb or 3.6% lower than in the same period a year ago, but remained in line with the latest five-year average. The total drop in US gasoline stocks occurred in the first two weeks of the month. In the last two weeks of April, gasoline stocks saw a build as refiners were seen boosting gasoline production in preparation of the driving season.

Distillate stocks rose by 1.0 mb in April to stand at 114.0 mb. At this level, distillate stocks were 4.1 mb or 3.4% below a year ago and remained 22.1 mb or 16.2% lower than the seasonal average. The build in middle distillate stocks came mainly from higher output, which increased by around 240 tb/d to average 4.6 mb/d. The increase in distillate apparent demand limited a further drop in distillate stocks.

Residual fuel oil stocks fell by 0.7 mb to end April at 35.8 mb, which was 4.4 mb or 11% lower than a year ago and 2.6 mb or 6.7% below the seasonal norm. In contrast, Jet fuel stocks rose by 3.4 mb to stand at 39.1 mb, down by 2.3 mb or 5.4% from the same month a year ago and 2.6 mb or 6.7% below the latest five-year average.