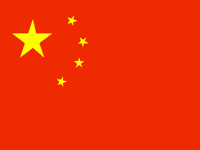 According to preliminary calculations, China's oil demand growth improved in April 2014 from a month earlier to stand at 10.46 mb/d. Product performance has also been on the rise on a y-o-y basis, with all products recording positive growth with the exception of fuel oil. Gasoline and LPG grew the most — 16% y-o-y. In April 2014, private vehicle sales improved by around 12% y-o-y, with a total of 1.6 million vehicles being sold, supporting gasoline demand in the country. Gasoline demand, in absolute terms, grew steadily from 1.96 mb/d in January 2012 to 2.40 mb/d in April 2014, with an average monthly growth of 10%. On the other hand, gasoil — which is the most consumed product in China, accounting for around 30% of total product consumption — lacked direction. In fact, the product fell from January 2012 levels of 3.54 mb/d to around 3.39 mb/d in April 2014, despite periods of higher total consumption towards the end of 2013. Gasoil growth in China is reliant on the country's industrial output and export levels. In percentage terms, and on a monthly average basis, the product averaged a slight 1% in monthly growth compared with the previous year. Gasoil/diesel-fueled vehicles are rather uncommon in China, as the government discourages gasoil/diesel use for private vehicles.

Decelerating industrial activity has also added to slower gasoil/diesel growth in the country in recent months, with China's PMI index remaining under the 50-point threshold which separates expansion from contraction for the third consecutive month. LPG, on the other hand, continued to grow at a fast pace despite the economic slowdown. This is due to developments in the LPG processing industry, as more LPG products are used as feedstock by the petrochemical sector. The share of LPG in the petrochemical industry is expected to grow further.

In 2013, China's oil demand grew by 0.33 mb/d, while the country's oil consumption estimates for 2014 remained unchanged from the previous month at 0.33 mb/d.