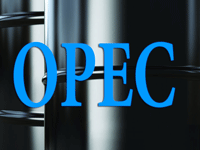 Preliminary data shows that US crude oil imports for May declined by 583 tb/d or 8% from the previous month to average 7.1 mb/d. On an annual basis, this reflects a loss of a similar amount, decreasing by 654 tb/d or 8.5% from a year before.

US product imports increased by 261 tb/d or 14% to average 2.1 mb/d m-o-m, while they dropped by 169 tb/d or 7% y-o-y. On a year-to-date comparison, both crude and product imports were lower by 3% and 10%, respectively. In May, US product exports registered a drop by 384 tb/d or 11% to average 3 mb/d from the previous month. On an annual comparison, the figures show a drop of 319 tb/d or 10%.

As a result, US total net imports declined in May to average 6 mb/d, down by 48 tb/d from last month and 508 tb/d from the previous year.

In March, the top oil suppliers to the US maintained the same order as seen last month. Canada remained the premier crude supplier to the US, accounting for 37% of total US crude imports. However, volume-wise, imports from Canada were up by 191 tb/d or 8% from a month earlier. Saudi Arabia, the second largest US supplier, maintained its position with a rise of 141 tb/d or 11% over the previous month. Mexico also increased its crude exports to the US from a month ago to come in the third supplier position with a share of 11% of total US imports.

Crude imports in March from OPEC Member Countries dropped from a month earlier by 403 tb/d, however, OPEC Member Countries still account for 43% of total US crude imports.

On the other hand, US product imports in March from OPEC Member Countries increased by 70 tb/d or 48% from last month. Regarding the product supplier share, Canada and Russia maintained their positions as first and second suppliers to the US. Nevertheless, Canadaís share of US product imports increased slightly by 10 tb/d, while Russiaís product exports to the US dropped by a marginal 5 tb/d from levels seen a month before. The UK came in as the third product supplier to the US, holding a share of 6% of total product imports.

Japan Japanís crude oil imports in April declined for the third month in a row by 300 tb/d or 8% to average 3.5 mb/d. On a y-o-y basis, crude imports also dropped by 158 tb/d or 4%.

As for the suppliersí share, Saudi Arabia, the United Arab Emirates (UAE) and Qatar were the top suppliers to Japan in April. Saudi Arabia, as in the previous month, was the top crude supplier to Japan, representing 33% of total crude imports. The UAE was the second largest supplier to Japan with a share of 25% of total crude imports, while Qatar held the third position in April with a share of 12%. All top three suppliers had lower exports to Japan in April as volumes dropped by 3%, 2% and 15%, respectively.

On the other hand, product imports also decreased in April by 125 tb/d to average 518 tb/d, the lowest level since June 2013, reflecting a drop of 20% m-o-m and 3% y-o-y. As for product exports, Japanís exports dropped by 13 tb/d or 2% to average 525 tb/d. On a y-o-y comparison, they stayed flat.

Accordingly, Japanís net imports dropped in April by 410 tb/d to the lowest level seen since October 2013 to average 3.5 mb/d, reflecting monthly and annual declines of 10% and 4%, respectively.