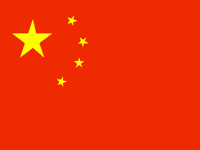 Chinese oil demand indicators have been rather mixed as some products showed strength, such as gasoline and LPG, while other products showed some weakness, such as diesel oil and fuel oil. Focusing on positive developments, gasoline consumption in the country continued to grow at an exceptional pace. The product grew by 0.22 mb/d or more than 10% as compared to last year. Growth is also noteworthy in LPG consumption, which increased by more than 0.18 mb/d or 21% from the same period last year. The increase in gasoline is supported by passenger car sales, which continue to rise. The latest data for car sales in China show figures around 1.6 million units for the months of May 2014, a 14% rise from the levels of last year. Itís worth mentioning that diesel and gasoline account for more than 50% of the countryís oil demand consumption.

On the other hand, gasoil demand growth figures in China along with softening economic indicators have raised concern in the industry regarding the direction of oil demand growth in the Middle Kingdom. Monthly consumption of gasoil, the major product in the country, has been declining constantly from the end of last year, when compared with the same month a year earlier. The product declined by 55 tb/d or 1.6% in May 2013 as compared to the same month last year, mainly as a result of softening momentum in economic activities. This is despite some improvement in the Chinese official manufacturing purchasing managers index (PMI), which remained above the 50 threshold in May, at 50.8, a slight improvement from Aprilís level of 50.4.

Chinaís oil consumption is anticipated to rise in 2014 by 0.33 mb/d, which is within the historical average growth level of China for the past six years.