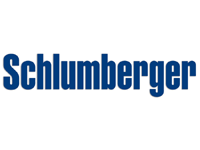 Schlumberger Norway has been awarded a contract with Statoil to provide integrated drilling services for the Norwegian continental shelf licenses Gullfaks, Gullfaks Satellites, Snorre, Statfjord , Tordis/Vigdis, Visund. The agreement also covers exploration drilling on the Norwegian continental shelf (NCS).

Taking effect on 1 September 2014 the contract has a value of NOK 1.15 billion for an initial duration of two years. The contract also has three optional extensions, each for two years. The contract will provide jobs for some 350 people in Schlumberger Norway over the next two years.

Services under the agreement include the delivery of directional drilling, measurement while drilling (MWD), logging while drilling (LWD) and mud logging services. In addition, Schlumberger Norway will deliver RT data transfer, integrated operations/onshore support, drilling optimization and drilling equipment.

Schlumberger Norway has been providing the services under this scope for the past years and holds extensive operational experience on the respective licenses and NCS exploration.

"The contract secures supply of services and competent personnel, which ensures cost efficient operations through standardization and focus on the quality of tools and services. It contributes to Statoil's focus area of safe and efficient drilling", says Geir Tungesvik, senior vice president, drilling and well in Statoil.

The contract model ensures access to key drilling technologies as well as multidisciplinary work processes. Continuous collaboration between Statoil and Schlumberger Norway will be crucial in fully utilizing Schlumberger Norway's technical and operational expertise.

Schlumberger Norway has been awarded the contract as they have provided the best combined technical and commercial offer.

"Statoil is pleased to see that, with this agreement, Schlumberger Norway has responded positively to the industry's need to increase efficiency and reduce costs", says Terje Rognan, vice president for procurement in drilling & well.