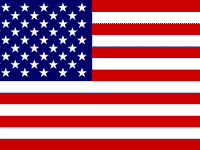 In July preliminary data shows that US crude oil imports increased to average 7.48mb/d, up by 241 tb/d from last month while showing a drop from last year by 584 tb/d or 7%. Y-t-d, US crude imports in July were 350 tb/d lower.

Monthly US product imports stayed almost stable at last month's level of 1.7 mb/d, while y-o-y they dropped by 445 tb/d or 20%. Y-t-d, product imports declined by 11%. US product exports in June were 130 tb/d higher than seen a month ago, averaging 3.2 mb/d. Y-o-y, product exports were 565 tb/d, or 15%, lower than a year ago. As a result, US total net imports increased slightly in July to average 5.7 mb/d. This, however, remains 644 tb/d, or 10%.6, below last year's level.

In May, the top first and second crude suppliers to the US maintained the same ranking as seen last month. Canada remained the premier crude supplier to the US accounting for 38% of total US crude imports despite a drop of 30 tb/d in its monthly volumes from a month ago. Saudi Arabia remained its second largest supplier, though it also saw a drop in exports to the US by 335 tb/d. Mexico was the third top supplier accounting for 11% of total US crude imports. Its exports to the US increased by 64 tb/d, or 9%, from a month before.

Crude imports from OPEC Member Countries fell in May compared to last month, dropping by 336 tb/d or 10%. This accounted for 43% of total US crude imports. On the other hand, US product imports from OPEC Member Countries were 19 tb/d, or 8%, lower than last month and 58 tb/d, or 22%, lower than last year. As to the product supplier share, Canada and Russia maintained their position as first and second suppliers to the US, accounting for 24% and 15% of imports, respectively. Yet while Canada's product exports to the US in May were higher by 128 tb/d, Russia's volumes were 76 tb/d less than a month ago. The United Kingdom was in third place as supplier to the US, though with a marginal 8 tb/d reduction in volume over last month.

As to US crude imports by region in May, North America was the top region supplying an average of 2.7 mb/d to the US. This was followed by Latin America with 2 mb/d, while the Middle East came in as the third region with an average of 1.9 mb/d. Imports from Africa were up 37 tb/d from last month to stand at 357 tb/d, while imports from Asia were stable at last month's level of 45 tb/d. Looking at crude imports by PADD regions, in PADD 1 the highest crude imports to the East Coast were sourced from North America and Africa, which stood at 298 tb/d and 227 tb/d, respectively. Crude imports from both these regions in May were 10% and 11% higher, respectively, than in the previous month. Crude imports from Latin America to PADD 1 also increased by 76% to average 90 tb/d.

Imports from PADD 2 were mostly sourced from North America, which stood at 1.8 mb/d, down by 37 tb/d from the previous month. PADD 2 imported a small quantity from the Middle East to averaged 38 tb/d, which is similar to the volume seen last year. PADD 3 sourced their imports from Latin America and the Middle East. However, both sources exported 36 tb/d and 342 tb/d less crude to the US, respectively, than a month earlier to average 1.7 mb/d and 1.3 mb/d. Only PADD 4 covered its requirements from North America, averaging 249 tb/d in May with volumes increasing by 17 tb/d over last month. In the West Coast, the largest imports in May originated from the Middle East which exported 492 tb/d to PADD 5, followed by Latin America and North America, which exported 256 tb/d and 221 tb/d, respectively, down by 10% and 16% from a month earlier.