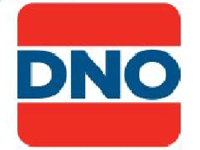 Norwegian oil firm DNO remains committed to its operations in Iraq's Kurdistan region and will go ahead with its expansion programme at its prize Tawke field, despite the recent flare-up in violence.

DNO said a number of its suppliers and contractors have halted operations and left the country, so it will shift to work with local suppliers, although it realises progress on some work will be affected by factors beyond its control.

Islamic State fighters have advanced into Kurdistan this month, coming within a half hour's drive of Arbil, the capital of the region and a hub for some oil companies.

"We've had feet on the ground in Kurdistan for 10 years, including during the recent crisis as well as in past ones, and remain fully and firmly committed to our operations," Bijan Mossavar-Rahmani, DNO's executive chairman said.

"Operations at Tawke field have continued without interruption and the Tawke expansion programme is on track, though we recognise that the timing of some projects across our three Kurdistan blocks are likely impacted by developments beyond our control," the firm added.

The firm said it has stepped up security protocols, retained key operational staff and reinforced its management team with resources from Oslo and Dubai.

The firm also said it had made progress in its ability to sell oil after it received permission from the Kurdistan Regional Government to pursue independent exports, a hurdle in the past due to the objections of Baghdad to the Kurdish region selling its oil independently from the rest of Iraq.

Reporting second-quarter results on Thursday, DNO posted earnings just short of expectations with net profit down 7.5 percent at $44.4 million, below the average forecast of $45 million given in a poll of analysts, as the firm said it had not been able to record revenues for 2.2 million barrels of Tawke oil which was piped into Turkey for onward transfer to the Mediterranean export terminal at Ceyhan.

Earlier this month Reuters reported that Iraqi Kurdistan was starting to find more buyers for oil now being delivered by the new pipeline to Turkey after struggling to sell the initial cargoes due to the objections of Baghdad.

DNO's oil production surged in the second quarter as Tawke output rose 78 percent on the previous three months to 81,669 barrels of oil equivalents per day, above forecasts for 70,942 boepd.

At Tawke the firm averaged production of 109,913 barrels of oil per day in the quarter and is aiming for an output rate of 200,000 barrels per day by the end of 2014.