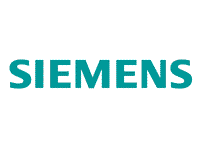 Siemens has received an order for the delivery of 111 switch panels that will be used to meet Saudi Arabia's growing demand for electricity. The switch panels will be installed in a total of five gas-insulated high-voltage switchgear (GIS). The order marks Siemens' entry into the direct EPC (Engineering, Procurement, Construction) business for GIS systems in Saudi Arabia and is valued at more than €90 million. The customer is alfanar Construction, the general contractor in charge of building the turnkey stations for the state-run energy provider Saudi Electricity Company. The switch panels will begin shipping in the second half of 2015.

The scope of supply includes 111 single-break circuit breakers from the 8DQ1-GIS switchgear series. This system features a compact design and has a standard panel width of 2.20 meters, making it the smallest switchgear in the 380 kV (kilovolt) range. The GIS switchgear are destined for the five 380-kV stations (Qurayyat, Tabarjal, Al-Jouf, Arar and Waad Al-Shamaal) in Saudi Arabia's northern Al-Jouf region. The power grid in this region is to be further expanded due to growing demand. The 8DQ1 system is manufactured in Siemens' Berlin switchgear plant.

"We welcome the opportunity to support the expansion of Saudi Arabia's power transmission grid," says Harald Griem, who heads the High Voltage Products Business Unit within Siemens Energy. "The customer was won over by our tried-and-tested products and excellent delivery capability. These attributes underscore the competitive strength of our GIS system business in key markets such as Saudi Arabia," Griem adds. Siemens has already received four orders for the new compact 8DQ1-GIS switchgear from Saudi Arabia this year.

Siemens is one of the leading suppliers of GIS systems and GIS switchgear and has already installed more than 29,000 switch panels in approximately 2,200 GIS stations in over 100 countries. GIS solutions from Siemens are usually developed for a service life of more than 50 years and are practically maintenance-free during operation. The first GIS switch panel from Siemens went into operation in 1968 in Berlin and is still in service today.

GIS and related services are part of Siemens' environmental portfolio. Revenue from the portfolio accounted for approximately 43 percent of the company's sales, making Siemens the world's largest supplier of environmentally friendly technologies.