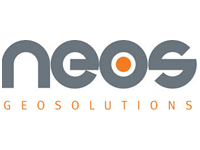 NEOS GeoSolutions has completed airborne acquisition operations, with the full support of its local partner Petroserv, on its previously announced neoBASIN regional geoscience project in Lebanon. This survey, which covers 6,000 sq kms, including the onshore northern half of the country and the transition zone (TZ) along the Mediterranean coastline, has been designed to map the regional prospectivity by integrating legacy well and 2-D seismic data with other newly acquired airborne geophysical datasets, including: magnetic, electromagnetic, radiometric, gravity, and hyperspectral, which oil & gas companies then analyze to determine the area's potential for hydrocarbon exploration and development.

His Excellency Mr. Arthur Nazarian, Lebanese Minister of Energy and Water, commented, 'Members of the biggest international oil & gas companies have showed a great deal of interest in the eastern Mediterranean region, including Lebanon. The airborne techniques being used by NEOS on this project utilize a proven, multi-measurement exploration methodology that leading international oil & gas companies have relied upon in both frontier and mature areas to support their exploration and investment decisions.'

He added, 'We expect that these new datasets will be very useful to oil & gas companies that have investments in, or may be considering investing in, hydrocarbon exploration in Lebanon. The planned integration of legacy well and some 2-D seismic data along with the newly acquired geophysical datasets should help us to better understand the link between onshore and offshore systems in the eastern Mediterranean, providing new promise for the entire region.'

Following an estimated 6 month period of processing and interpretation, the measurements and interpretive products will be made available for license and delivery to interested parties in the second quarter of 2015.