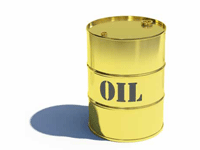 The economic development of Japan continues to be impacted by the April sales tax increase on various fronts. GDP growth rates have now been negative for two consecutive quarters, putting the economy in a technical recession. Growth in the 2Q14 has been down by 6.7% q-o-q saar and while the decline in the 3Q improved to a contraction of 1.9% q-o-q saar, the situation remains challenging. This has become obvious as recently the 3Q GDP number was revised down from a decline of 1.6% q-o-q saar. The Bank of Japan (BoJ) had already announced, before the release of the negative 3Q growth number, a package of unprecedented monetary stimulus. Shortly after the numbers were released, the government pushed forward with snap elections to be held at the end of this week. In connection with this, it has also been announced that the plan to raise the sales tax in October 2015 from 8% to 10%, as a second step following this past April's hike, has been postponed to a later stage in 2016, since it has become obvious that economic development this year has been greatly impacted by the April hike and the fragile Japanese economy does not currently provide much room for another rise.

Also, in connection with the sales tax increase, earning rises still lag behind total inflation, which now stands at 2.9%. Earnings rose considerably below this level, but this is now expected to normalize as earnings increases are forecast to continue. Core inflation, without the special effect of the sales tax hike, stands at only 0.9%, according to the latest official numbers and is thus considerably below the official inflation target of 2.0%. While the recent negative growth numbers are impacting full year growth significantly to the downside, the 4Q14 growth level is again forecast to recover to a higher level. Next year's GDP development is also forecast to improve. This will, however, also depend much on the success of the bold monetary policy of the BoJ, which expects to increase the monetary base to almost 80% of GDP in 2015, by far the highest of any developed economy. This compares to around 25% for the Fed, the European Central Bank (ECB) or the Bank of England (BoE).

While the monetary policy will need to unfold in the coming months, the domestic demand situation has improved and is expected to continue to do so, but has remained fragile. Retail trade increased by 1.4% y-o-y in October. This was slightly below the 2.3% y-o-y in September, which marked four months of consecutive monthly improvements. Foreign demand continued recovering in October, when exports rose by 9.6% y-o-y, after a rise of 6.9% y-o-y in September. Industrial production, however, remained somewhat sluggish on a yearly comparison. While it increased considerably in September by 2.9% m-o-m, its largest monthly increase since January, it was almost flat in October, with only a slight rise of 0.2% m-o-m.

Business sentiment has improved in November. The PMI numbers, as provided by Markit, show that the manufacturing PMI in October fell slightly to 52.0 in November from 52.5 a month earlier. Also, the important services sector increased and moved above the growth indicating level of 50. While it stood at only 48.7 in October, it rose to 50.6 in November.

While Japan continues its recovery, the near-term effects of its monetary stimulus programme will need close monitoring. The considerable decline in the 2Q and the 3Q has led to a downward revision of this year's growth expectation from 0.8% to 0.4%. Given the stimulus measures in place, expectations of a recovery remain unchanged and the growth forecast has been kept at 1.2%.