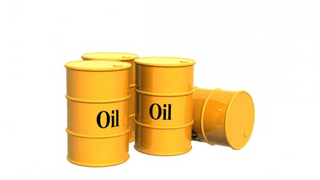 In December, India's crude imports increased by 237 tb/d or 6% from the previous month to average 3.9 mb/d, reflecting an annual gain of 227 tb/d or 6%. The country's product imports increased on both a monthly and an annual basis by 44 tb/d and 97 tb/d, respectively, to average 509 tb/d in December. This increase came on the back of higher liquefied petroleum gas (LPG) imports in December as they rose by 55 tb/d from one month earlier, offset by lesser imports of gasoline.

For the same month, the country reported an increase in product domestic sales by 7% from one year earlier. India's product exports were down in December by 88 tb/d or 6% to average 1.4 mb/d. In a y-o-y comparison, product exports were lower than the previous year by 111 tb/d or 7%; the country's monthly product exports were down for diesel and naphtha.

Meanwhile, the country's net imports increased by 369 tb/d to average 3.0 mb/d, reflecting an increase of 14% m-o-m and 17% y-o-y.