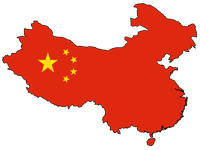 China's oil supply is forecast to grow by 60 tb/d over the previous year to average 4.32 mb/d in 2015, unchanged from the previous month. Chinese crude oil output reached a record high of 4.34 mb/d in 4Q14 and 4.39 mb/d in December, but declined seasonally m-o-m by 80 tb/d to 4.31 mb/d in January, though it was higher y-o-y by 1.8%. This year, China's largest oil field, Daqing, is expected to cut production by around 30 tb/d, with the slump in oil prices putting pressure on margins for refining crude from the ageing field. CNPC planned to cut output at Daqing by 11 mb in 2015, given high oil-extraction costs at the aging field, which is China's most productive. Yet with slimmer profits comes the incentive to produce more. CNOOC, China's largest upstream producer, plans a 26–35% y-o-y reduction in capex to CNĄ70-80 billion. Still, seven new projects are slated to come online this year, of which the 12 tb/d Jinzhou 9-3 is already online.

CNOOC started oil production from its Jinzhou 9-3, an independent oilfield in Bohai, offshore China. The Jinzhou 9-3 oilfield is located in the North Liaodong Bay in Bohai.

The main production facilities of this adjustment project include one central processing platform, one wellhead platform and 21 producing wells. There are currently 15 wells producing approximately 7,600 b/d of crude. The adjustment project is expected to reach its overall development plan (ODP) designed peak production of approximately 12 tb/d in 2015. The Jinzhou 9-3 is an independent oilfield in which the company holds 100% interest and acts as the operator. On a quarterly basis, China's supply in 2015 is seen to average 4.31 mb/d, 4.29 mb/d, 4.31 mb/d and 4.37 mb/d, respectively.