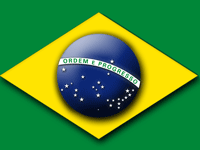 In Brazil, oil demand was strong going into January 2015, despite waning macroeconomic data. Oil demand recorded growth of around 0.13 mb/d y-o-y, with total consumption at 2.44 mb/d. Growth was led by gasoline, diesel and fuel oil. Gasoline demand was higher by 55 tb/d, or more than 7.6% y-o-y. Ethanol consumption was also on the rise by more than 30 tb/d or 13% y-o-y. Diesel demand continued to be strong, with total consumption of 0.96 mb/d in January, higher by 33 tb/d or more than 3% y-o-y. Diesel demand potential appeared despite slower industrial production in the country as an increase in consumption was linked to drought conditions, prompting additional demand from power generators and other sources. Fuel oil demand rose by 9 tb/d or by more than 10% y-o-y to reach total consumption of 99 tb/d in January. Similar to diesel, fuel oil consumption was on the rise as persisting drought conditions in the parts of the country encouraged additional use of fuel oil to compensate for hydro-electrical power reduction.

Oil consumption in Argentina declined in December 2014 as well as on a cumulative basis for the whole of 2014, declining by around 3% and 1%, respectively. All transportation fuels were down during December with diesel declining by more than 14 tb/d or 6% y-o-y. Vehicle sales dropped by as much as 36% in 2014 to 614,000 units with the outlook remaining bearish for the sector going into 2015 as the expiration of the government's subsidized car-purchasing scheme largely impacted sales growth. Looking forward, the risks for 2015 currently point downward as economic activity in Brazil is anticipated to slow and government spending on projects is reduced. On the other hand, the presence of lower oil prices in addition to the expectation of the hotter summer season in the country should keep demand for power generation above average.

Latin American oil demand is anticipated to grow in 2014 by 0.20 mb/d. During 2015, oil demand growth is forecast to be in line with the levels seen in 2014.