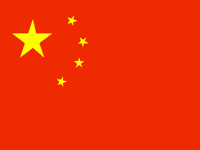 Following record high imports registered one month earlier, China's crude oil imports dropped in January by 583 tb/d or 8% to average 6.6 mb/d. Annually, Chinese crude imports stood at a level close to that seen a year earlier, down by only 59 tb/d. At the same time, China's refinery throughout and utilization were lower in January from the previous month.

Saudi Arabia, Iraq and Angola were the top suppliers to the country in January, accounting for 15%, 12%, and 12%, respectively. Imports from Saudi Arabia were down by 51 tb/d in January and from Angola by 138 tb/d, while those from Iraq increased over the previous month by 220 tb/d.

China's crude exports dropped in January by 17 tb/d to average 39 tb/d. This drop in crude export volumes came following a recovery seen one month earlier, after three months of zero exports. Y-o-y, this reflects an increase in crude exports of 21 tb/d.

Product imports also dropped from the previous month by 167 tb/d or 15% to average 947 tb/d in January, while the drop from one year earlier equals 308 tb/d. As a result, China's net oil imports dropped by 189 tb/d or 22% from the previous month and a slight 5 tb/d from one year earlier.