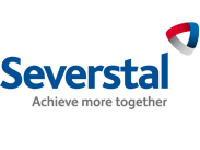 PAO Severstal, one of the world's leading steel and steel-related mining companies, has signed a four-month contract to deliver rolled steel to Renault-Nissan from March to June 2015.

Steel produced at the Cherepovets Steel Mill will be used in car production at the Moscow and Tolyatti plants of Renault-Nissan and AVTOVAZ Alliance. Severstal will meet 83% of the demand from its two factories in Russia.

Severstal's Cherepovets Steel Mill ("CherMK") also continues to supply steel to GM Uzbekistan for production Daewoo and Chevrolet cars under a one-year contract that began in January 2015. Severstal is GM Uzbekistan's primary supplier of rolled steel. In 2014 the Company supplied more than 60% of GM Uzbekistan's steel consumption.

Since the beginning of 2015, Severstal has already been delivering rolled steel to Volkswagen Group Rus under a one-year contract. Metal blanks are produced at Severstal-Gonvarri-Kaluga (a joint venture between Severstal and Spanish company Gonvarri), while pressed parts are produced at Gestamp-Severstal-Kaluga (a joint venture between Gestamp and Severstal). In 2014, Severstal began supplying hot-dip galvanized steel for making car parts for the Volkswagen Polo Sedan model which are assembled at Volkswagen Group Rus's facilities in Kaluga.

Dmitriy Gorshkov, Head of Sales and Marketing at Severstal Russian Steel, said: "This year CherMK is implementing an investment project to renovate a four-stand cold rolling mill to ensure that we continue to meet and exceed automakers' requirements and demands. This will enable us to produce rolled steel of greater width which will optimise the steel sheet for the car part production process."

Severstal has one of the largest product ranges for the automotive industry in Russia including cold-rolled, hot-rolled and hot-rolled pickled steel, more than 50 grades of galvanized sheet metal as well as unique products such as high strength cold rolled steels, bake hardening steels (BH) and dual-phase steels.

Severstal is one of the leading providers of homologated steels to international automakers located in Russia. The Company currently supplies automotive brands with operations in Russia and the CIS, including General Motors, Hyundai-Kia, PSA Peugeot Citroën, Mefro Wheels and Volkswagen Group Rus. Severstal delivered a total of 210 tonnes of rolled steel to international automakers in 2014, a 6% (or 12 thousand tonne) increase on 2013.

In 2014 Severstal SMC Vsevolozhsk, a joint venture between PAO Severstal and Mitsui, launched the first production line for welded billets in Russia and the CIS. This ensured that the Company was the first to enter the Ultra-Light Steel Auto body market which is in high demand among automakers that offer component assembly in Russia.