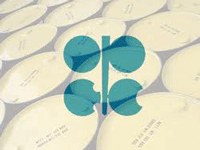 China's oil demand growth eased in January 2015 from the high growth levels seen in 4Q14. Demand growth for the country registered at around 0.2 mb/d compared with the same month a year earlier. In absolute figures, total oil demand for the country stood at 10.4 mb/d. Products, on the other hand, have been on the rise on a y-o-y basis, with LPG and gasoline leading the gains with more than 0.1 mb/d of growth y-o-y. It is worth mentioning that due to the Lunar New Year holidays and delays of data publication, the analysis was based on preliminary data.

Gasoline growth was relatively modest when compared to monthly growth figures for the past 11 months. Gasoline demand growth was supported by the Lunar New Year holidays, which resulted in additional driving as well as increased car sales. In January, passenger cars provided good momentum to drive overall growth, with sales of passenger cars increasing to above 2 million units, more than 10% higher compared to the same period of last year, according to statistics and analysis of China Association of Automobile Manufacturers (CAAM). Sales of both types of vehicles, SUV and MPV, increased during the month by more than 51% and 17% y-o-y, respectively. Gasoline demand, in absolute terms, reached 2.32 mb/d in January 2015.

Furthermore, LPG demand grew by more than 0.11 mb/d or 12% y-o-y, which could be attributed to the country's growing petrochemical sector, while preliminary data for gasoil showed a slowdown in consumption with a decline in growth of around 20 tb/d, mainly as the Lunar New Year holidays deferred operations in different sectors such as the mining and construction sectors. Consumption of fuel oil was largely waning as initial data seemed to suggest a decrease in growth of around 0.1 mb/d y-o-y. Weakened industrial activity and reduced teapot refinery margins seem to be the largest contributors to this slowdown.

The 2015 outlook is currently balanced in terms of potential and risks. The downside risks are focused on a possible easing in economic conditions in addition to policies supporting a reduction in transportation fuel consumption. On the other hand, the healthy petrochemical sector and expansion projects in the refinery sectors provide upside potential for China's oil demand growth.

For 2014, Chinese oil demand is anticipated to grow by 0.40 mb/d, while oil demand in 2015 is projected to increase by 0.31 mb/d.