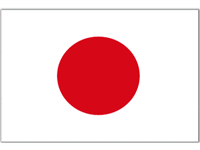 Japanís crude oil imports saw a drop in January by 64 tb/d or 2% to average 3.5 mb/d. In a y-o-y comparison, crude imports declined in January by 510 tb/d or 13%. Saudi Arabia, the UAE and Russia were the top suppliers to Japan in January. Saudi Arabia was also the top crude supplier to Japan the previous month, holding a stable share of 30% of total crude exports to the country. The UAE was the second-largest supplier with a share of 25%, while Russia held third place in January with a share of 10%. Both Saudi Arabia and Russia saw a drop in volumes exported to Japan over the previous month by 4% and 5%, respectively, while the UAE increased its exports by 63 tb/d or 8% from the previous month.

In contrast, product imports were almost stable from levels seen one month earlier, increasing in January by a slight 4 tb/d to average 689 tb/d, reflecting a gain of 0.6% m-o-m and a decline of 4% y-o-y. Japanís domestic product sales fell by 5.7% in January from the same month a year earlier.

Japanís product exports in January increased by 54 tb/d or 10% to average 568 tb/d, the highest amount seen since September 2013. In a y-o-y comparison, product exports rose by 102 tb/d or 22%. Accordingly, Japanís net imports dropped in January by 113 tb/d to average 3.6 mb/d, reflecting both monthly and annual drops of 3% and 15%, respectively.