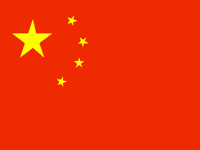 February oil demand in China retained positive growth at an estimated level of 0.34 mb/d, despite moderating growth in the country's overall economy. The structure of Chinese oil demand continues to be characterized by rising gasoline usage in the road transportation sector, as well as high LPG demand for the petrochemical sector. The consumption of residual fuel oil declined, however, as a result of fuel substitution with natural gas and coal, particularly in the industrial sector.

LPG demand picked up in February, increasing by 75 tb/d or more than 7% y-o-y. The LPG cost advantage over other fuels, as well as the demand for existing and planned additions of dehydrogenation (PDH) plants, supported LPG consumption and was expected to keep product demand intact over the next months.

Gasoline consumption rose compared with the same period in 2014, with growth levels above 47 tb/d or close to 2% y-o-y. Retail sales were robust in February, encouraged by additional driving for the Chinese New Year. According to the China Association for Automobile Manufacturers (CAAM), auto sales increased by more than 6% y-o-y and SUV sales registered an increase of more than 94% over February.

Diesel oil demand, on the other hand, was lower compared with February by around 0.21 mb/d or by 6% y-o-y, mainly as a result of a slowdown in activities at mining plants, infrastructure construction and other gasoil-consuming sectors due to the lunar New Year holidays. Expectations for diesel demand are going forward, supported by expansion projects in the railway transportation sector. Consumption of fuel oil was largely reversing, as initial data seemed to suggest a decrease in growth of around 0.17 mb/d or around 22% y-o-y. Slower industrial activity – as well as weaker teapot refinery margins – seemed to be the largest contributor to this slowdown.

The 2015 outlook for China remains balanced, with downside risks linked to a slowing of the economy, as well as policies supporting a reduction in transportation fuel consumption. Conversely, expansion in the petrochemical sector – especially in PDH plants and projects in the refinery sectors – constitute the upside potential for China's oil demand growth.

For 2014, Chinese oil demand is estimated to have grown by 0.40 mb/d, while oil demand in 2015 is projected to increase by 0.31 mb/d.