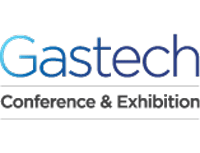 U.S. natural gas equipment and services companies looking to capitalize on booming global gas markets are turning their sights toward Gastech Singapore 2015 to get closer to decision-makers and purchasing influencers directly affiliated with the world's leading exploration, drilling and production operators and their partners.

To accommodate this growing demand, show organizers have contracted Kallman Worldwide to market Gastech Singapore 2015 in the United States, and organize its flagship U.S. International Pavilion to showcase U.S. companies at this year's event.

Gastech, which operates on an 18-month cycle in locations around the world, will be held October 27-30 at the Singapore EXPO. The U.S. International Pavilion at this year's Gastech Exhibition has been granted Trade Fair Certification and is endorsed by the U.S Department of Commerce. The pavilion will be positioned as the centerpiece of the U.S. presence at the show; a destination for international buyers looking for an efficient way to meet a critical mass of U.S. suppliers, and an on-site business hub for U.S. exhibitors looking to maximize their exposure and time at the event.

"Gastech has grown to become one of most important and influential events in the natural gas and LNG industry because of its proven ability to draw an exceptional mix of executive leadership and hands-on buyers with budget and decision-making authority from local regions and around the world," said Kallman Worldwide President and CEO Tom Kallman. "We are proud to have been asked to represent this business opportunity to our nation's natural gas exploration, equipment and service providers, and look forward to helping them grow their share of the global marketplace at Gastech 2015."

In 2014, Gastech South Korea (Seoul) hosted 432 exhibitors and 21,479 international attendees — including more than 2,000 international delegates — over 35,000 sqm of exhibit space. In Singapore, against a dynamic market backdrop of volatile energy prices, historic high demand for natural gas, increasing environmental pressures and shifting power fortunes, organizers have increased floorspace by 43% to 50,000sqm in anticipation of more visitors and exhibitors at this year's event.

"Over the past 43 years, Gastech has established itself as one of the world's primary meeting places for commercial and technical professionals across the natural gas supply chain to develop global business relationships within a regional setting," said Charlie Cracknell, Event Director for Gastech. "We are excited and confident that the addition of the U.S. International Pavilion organized by Kallman Worldwide will ensure increased U.S. participation at Gastech, and a corresponding interest in U.S. suppliers among attendees."

Our events are organized from our offices in London, UK, Singapore and Calgary, Canada. Our staff of dedicated, experienced events professionals is complemented and supported by the large number of industry associations that endorse our events, and by Governing Bodies of industry leaders that guide and shape our conferences.