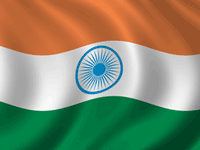 In February, India's crude imports averaged 3.4 mb/d, which is 750 tb/d or 18% lower than the level seen last month, marking the lowest crude imports seen since July 2014. On an annual basis, it reflects a greater decrease, dropping by 970 tb/d or 22%. Refinery runs showed no change in February from the previous month.

On the contrary, product imports saw an increase of 40 tb/d or 8% over a month ago to average 507 tb/d. Year-on-year, it reflects a similar gain of 38 tb/d or 8%. The monthly increase in product imports came mainly as a result of increased imports of naphtha, which rose by 115 tb/d or 116%. Domestic oil product sales rose in February from a year earlier by 9.2%, driven by strong demand for gasoline and gasoil.

India's product exports increased in February by 28 tb/d or 2% from the previous month to average 1.3 mb/d, while y-o-y, they dropped by 116 tb/d or 8%. Monthly exports of naphtha and fuel oil were down by 27% and 48%, respectively, from the previous month, while exports of diesel increased for the same month by 19%. Consequentially, India's net imports declined by 737 tb/d to average 2.6 mb/d, the lowest level seen since March 2014.