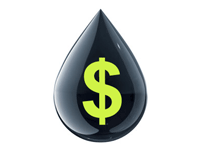 India's oil consumption continued to accelerate significantly in 2015, with yet another month of very positive oil demand growth data. February demand increased by more than 0.35 mb/d or 9% y-o-y, the largest increase since August 2012, while total consumption reached more than 4.10 mb/d. Strength in demand was not only supported by the notable growth in LPG and gasoline – which has been on the rise for more than 18 months – but also by diesel oil and fuel oil, which grew substantially during the month of February.

India's gasoline demand rose in February, with total consumption levels reaching above 0.50 mb/d for only the second time in history, according to data dating back to early last decade. Growth was around 80 tb/d or more than 18% y-o-y. In addition to the positive effect of good weather conditions across the country on vehicle movement, passenger vehicle sales statistics were a factor. Overall passenger vehicle sales recorded growth of around 8% in February, with two-wheeler sales at more than 1.2 million units. This growth continued to support the upsurge in gasoline demand, despite India's government raising fuel taxes four times since November 2014 during a time of declining international oil prices.

Another observed development was the persisting growth in LPG, which rose more than 40 tb/d, or around 8% compared with the same period in 2014, on the back of a continued pick up in residential usage as logistical constrains eased and the number of subsided cylinders increased.

Similarly, Indian diesel oil demand increased substantially in February, contrary to the normal seasonal pattern; it traditionally peaks in summer. Growth stemmed from increased construction in infrastructure projects. Diesel grew by more than 0.11 mb/d or close to 8% y-o-y, the highest growth reading since January 2013. Fuel oil demand growth was also markedly positive, recording the highest rise since January 2008. This is a result of higher-than-anticipated consumption in the power and petrochemical sectors, as well as a low 2014 baseline. Fuel oil grew by around 72 tb/d or 32% y-o-y.

In Taiwan, oil demand declined for another month by almost 7% y-o-y, with the bulk of the decline originating in heavy products, including fuel oil and other products. Oil demand in the country is predicted to slow as exports – a major component of the Taiwanese economy – are expected to grow slightly above 1% in 2015, compared with 2.74% in 2014.

In Indonesia, the latest available January data is led by rising demand for LPG and fuel oil, the first mostly used in the residential sector and the latter for industrial purposes. Other transportation fuels have also grown going into 2015, particularly gasoline, diesel oil and jet/kerosene. Total consumption reached 1.46 mb/d with a growth magnitude of around 60 tb/d y-o-y.

The risks for 2015 oil demand in Other Asia are currently pointing upward as a result of overall economic improvement in the biggest oil consumer in the region, India, and the steady general economic performance of some other countries in the region. Other Asia's oil demand grew by 0.21 mb/d in 2014. For 2015, oil demand is forecast to be 0.26 mb/d higher than for 2014.