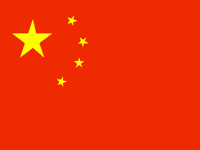 The Chinese economy started 2015 on a weak note. According to monthly data for January to March, the Chinese economy slowed further in the 1Q15, mainly due to the ongoing deterioration in the housing market. The People's Bank of China (PBoC), the China Banking Regulatory Commission and the Minister of Housing and Urban-Rural Development jointly announced an easing in the mortgage policy. Both sales volumes and new construction starts fell sharply on the year, and housing prices continued to decline steadily in February.

Industrial production grew by 6.8% on the year, the slowest pace since early 2009, despite a surge in exports, indicating a weakening of domestic demand. Indeed, import volumes are estimated to have fallen so far this year. It seems the correction in the real estate sector will continue to feed through the rest of the economy, dampening activity and investment. However, rising net exports should partly offset weaker domestic demand. Import volume growth is forecast to slow further this year, while exports should benefit from strengthening global demand, particularly in the US market. The substantial fall in oil prices will also provide a boost to growth this year.

In terms of growth stability, China's National Development and Reform Commission (NDRC) is preparing growth-stabilizing policies that are expected to be launched soon. NDRC dispatched surveyors to local economies across China to better understand the causes of the sharp downturn in recent monthly economic data. As a result, additional investment projects and consumption support policies are being drafted and are likely to be released soon. Chinese GDP growth rate, with regard to upside potential and downside risk, is forecast to remain unchanged at 7% for 2015.

In terms of Chinese monetary policy addressing the tight market condition, the real trade-weighted exchange rate has appreciated, and interbank rates are well above the levels prevailing in the 3Q14, despite two cuts in the lending rate since November as capital continues to leave the country. Moreover, real interest rates are trending higher as inflation slows. The PBoC is expected to continue its general easing cycle to counter these factors and to ensure a controlled slow-down.

Consumption growth will continue to exceed that of overall GDP as the authorities gradually steer the economy towards one that depends less on investment and more on consumer spending. Strong real wage growth and high state spending are lifting the living standards of households, feeding through into reasonably robust spending.

Meanwhile, China will implement a new Catalogue for the Guidance of Foreign Investment Industries next month. The new catalogue reduces the number of restricted sectors from 79 to 38. Manufacturing sectors with newly opened market access include steel, ethylene, papermaking, construction cranes, as well as power transmission and transformer equipment. Foreign investment in manufacturing, such as international shipping and railway freight, will now be permitted, although a foreign share may not exceed 50%. Foreign investment in a broader array of financial service segments was removed from the restricted list, including investment in trust companies, security brokerages and insurance companies, although it is capped at a 49% share.

Accumulated utilized FDI in China increased to $22.5 billion in February, up 16.4% y-o-y. Growth in the services sector slowed relative to a blisteringly fast January, although it remained the largest and fastest portion of FDI growth. Real estate development dominates foreign investment in services in China, having accounted for about 47% in 2014. FDI in agriculture and manufacturing rebounded from large contractions in January 2015. The largest manufacturing sub-sector is communication equipment and computer manufacturing, which accounted for approximately 15% of manufacturing investment in 2014.

After adjusting for seasonal factors, the PMI posted at 49.6 in March, up slightly from an earlier flash reading of 49.2. However, this was down from 50.7 in February and signalled a renewed deterioration in the health of the sector.

The latest data indicated that domestic and foreign demands remain subdued amid weaker market conditions, which as a result have dampened output growth as a result. Meanwhile, company downsizing policies contributed to a further decline in manufacturing employment, with the pace of job shedding the strongest since last summer. Despite the sustained fall in cost burdens, any savings were generally passed on to clients as part of attempts to attract new business, suggesting a further squeeze on profit margins. The improved manufacturing PMI is isolated to large enterprises, while contractions deepened at small and medium-sized enterprises, indicating that policy easing is failing to trickle down to smaller firms.