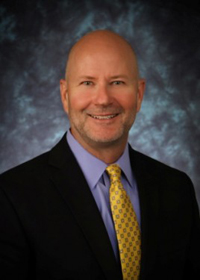 Flow-Cal, Inc. is proud to announce that Flow-Cal President Mike Squyres is the recipient of the 2015 Laurance S. Reid Award from the International School of Hydrocarbon Measurement (ISHM). Squyres will be presented with the award at the 90th annual school, held at the Cox Convention Center in Oklahoma City, Oklahoma May 12-14, 2015.

Squyres has more than 25 years of experience in designing and developing both gas and liquid measurement applications. He began his career with Coastal Flow Measurement Companies in 1987 as a computer programmer, and quickly ascended to a Vice President position. By 1995, Squyres introduced the first commercial FLOWCAL measurement application to manage the massive amount of data generated by flow computers and automate the once-manual process. As the President of Flow-Cal, he has worked directly with SCADA, EFM and standards organizations to pioneer better ways to validate, calculate and report measurement data.

"It is an immense honor to be recognized by ISHM, and the industry, as a leader in the field of measurement," says Squyres. "I've devoted my career to building Flow-Cal and our products. The reward is seeing the progress we've made and the transformation within the industry. It is such an achievement to be considered amongst the ranks of my predecessors who have made such meaningful contributions."

Squyres has provided consulting services for domestic and international measurement applications, both on and offshore. He is directly involved in the identification and development of specialty applications serving producers, midstream, pipeline and distribution companies.

Currently, Squyres is an active voting member of American Petroleum Institute (API), Southern Gas Association (SGA), Canadian Gas Association (CGA), Gulf Coast Measurement Society and Midwest Measurement Society and also serves on the board of directors for ASGMT. He also serves as an instructor for the American School of Gas Measurement and Technology (ASGMT), International School of Hydrocarbon Measurement (ISHM), and many other industry-related schools and short courses.

Mike Squyres is the 35th recipient of the Laurance S. Reid award, which ISHM presents annually to honor industry leaders who have made exceptional contributions to hydrocarbon measurement and control.